If you want to complete your space by adding an organized table and want to charm your guests by showing skills and sophistication. Then this list of 12 table organization design ideas can help you do that with minimal hassle and effort.
1. Outdoor Round Seating
 The outdoor table is a very good way to connect to the outside. The material on this table is very important. Go for strong materials which can resist heat and rain. To add color and life to the mix add solid wood preferably bamboo and few flowers to complete the look.
2. Wooden Chairs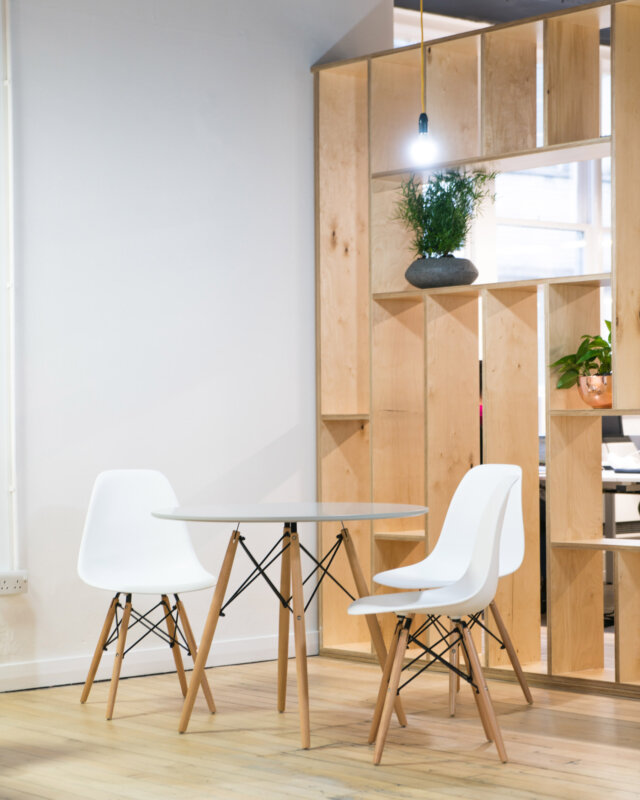 If you want a minimal, light and airy feel to your table. Then go for white a tabletop and white chairs with wooden framed legs of chairs and table. Add  nothing to complete the minimal look to the table
3. Minimal Seating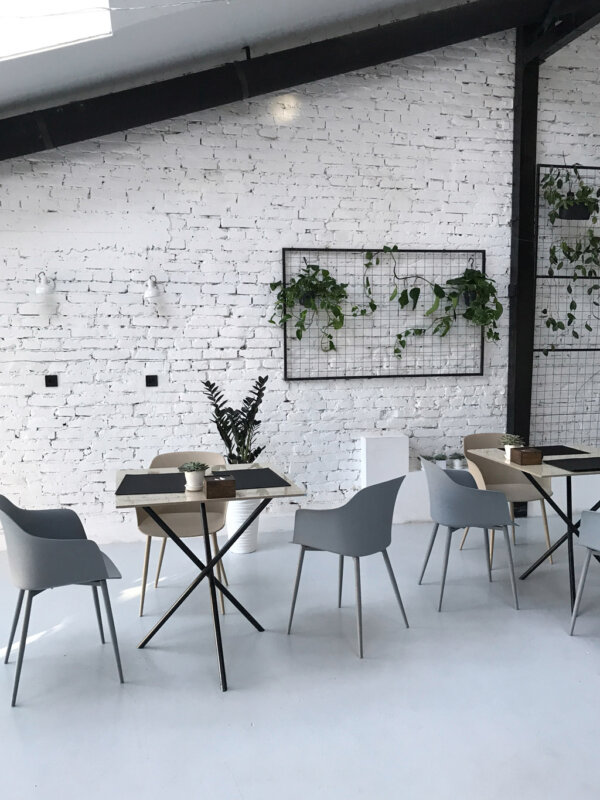 If looking professional and purposeful is all on your plate then we got you to go covered. Add light-colored tabletop with contrasting legs of metal. Add beige and grey in the chairs with a leather mat on the table to complete the professional look.
5. Luxury Chair Setting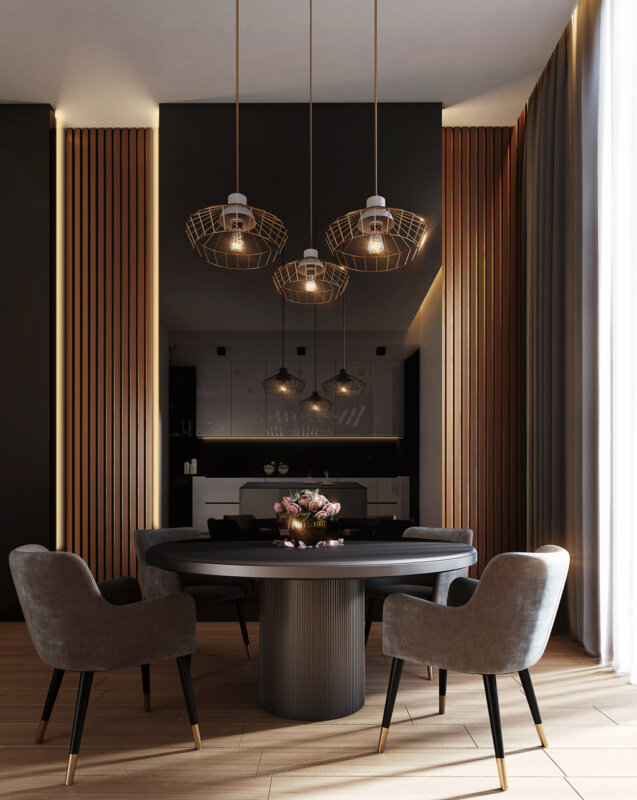 Want to add a luxury dining setup to your luxury space? Then go for suede fabric chairs with black legs and a hint of gold. For the table go for a circular grey table with a bunch of flowers in the center to complete the look.
6. Add a few colors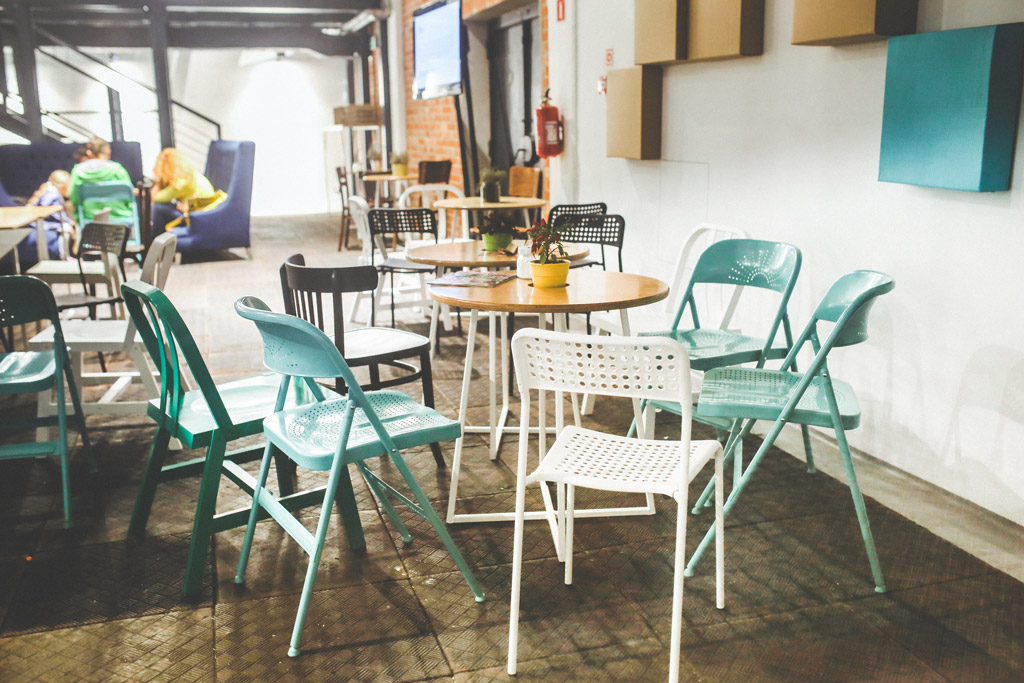 Table Organization
If your goal is to add color to your space without making it overwhelming. Then go with colorful chairs with a wooden tabletop and white metal legs. Add minimal accessories and maximize the tablespace.
7. Minimal Chairs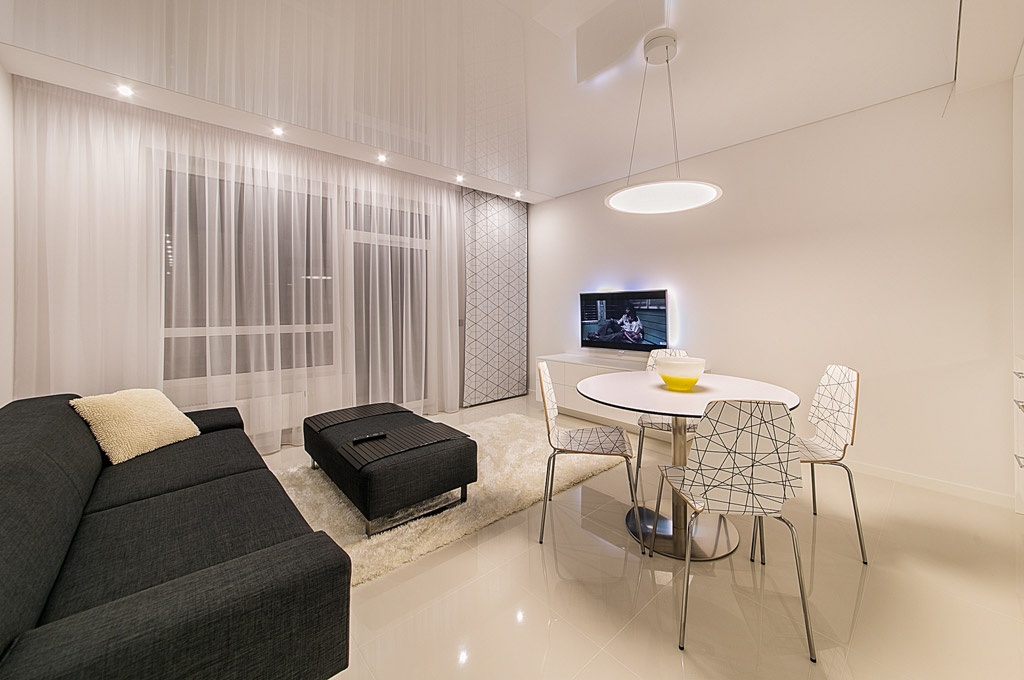 if you want to showcase your love for straight lines and minimalism. Then add a circular white table because it takes less space and adds chairs with a white base with contrasting lines to complete the look.
8. Get some Fabric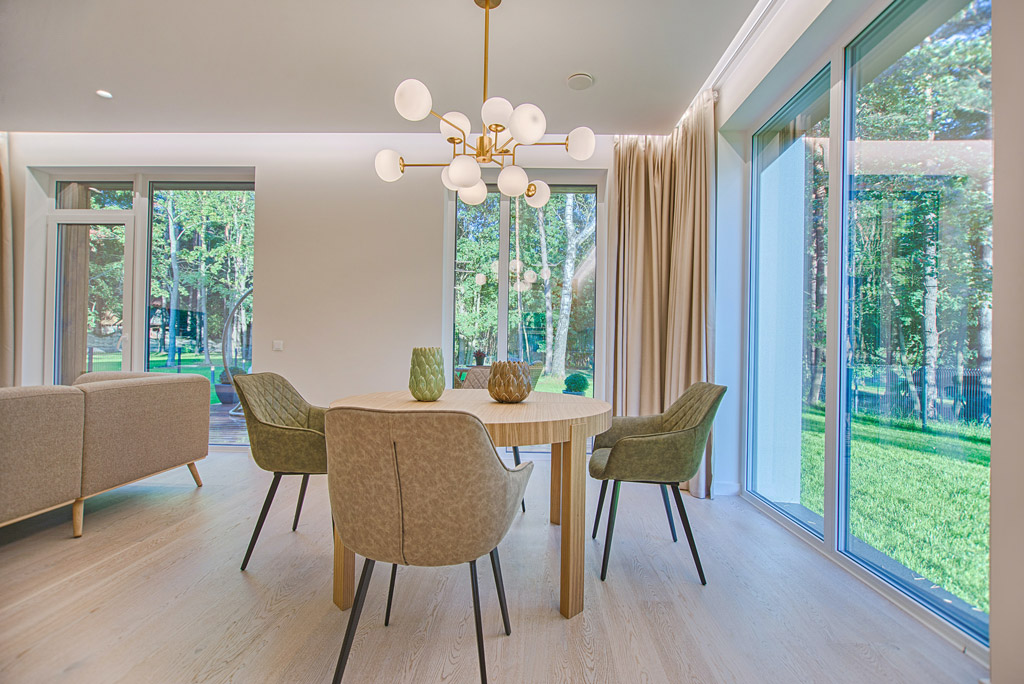 Showcase your love of nature and texture through the fabric of the chairs. Add a light wood table with few accessories and a hanging light to complete the look.
9. Keep it Light
Table Organization
Be classy with the all-white setup. The key to the setup is going for quality material. Play with different shades of white to make the setup interesting. The setup adds elegance and grace to your space.
10. Add some Grace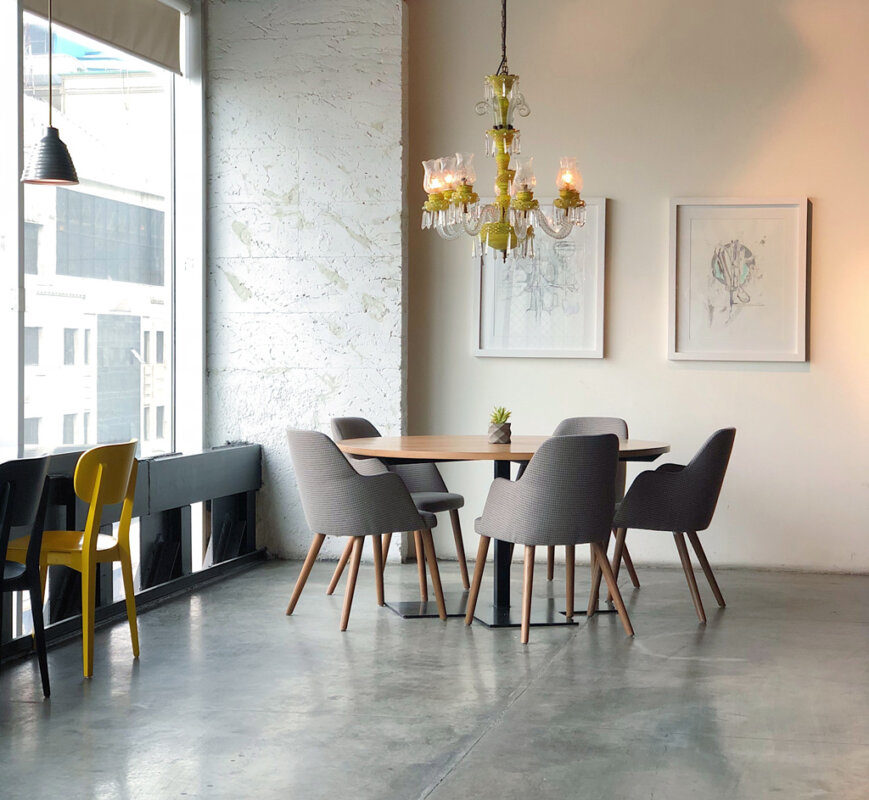 if your space is monochromatic and you're planning to add color and grace to your space then this style might help you. Add wooden legged chairs with grey fabric. Reflect the color scheme in the table with a wooden tabletop and metal leg.
11. Scandinavian Theme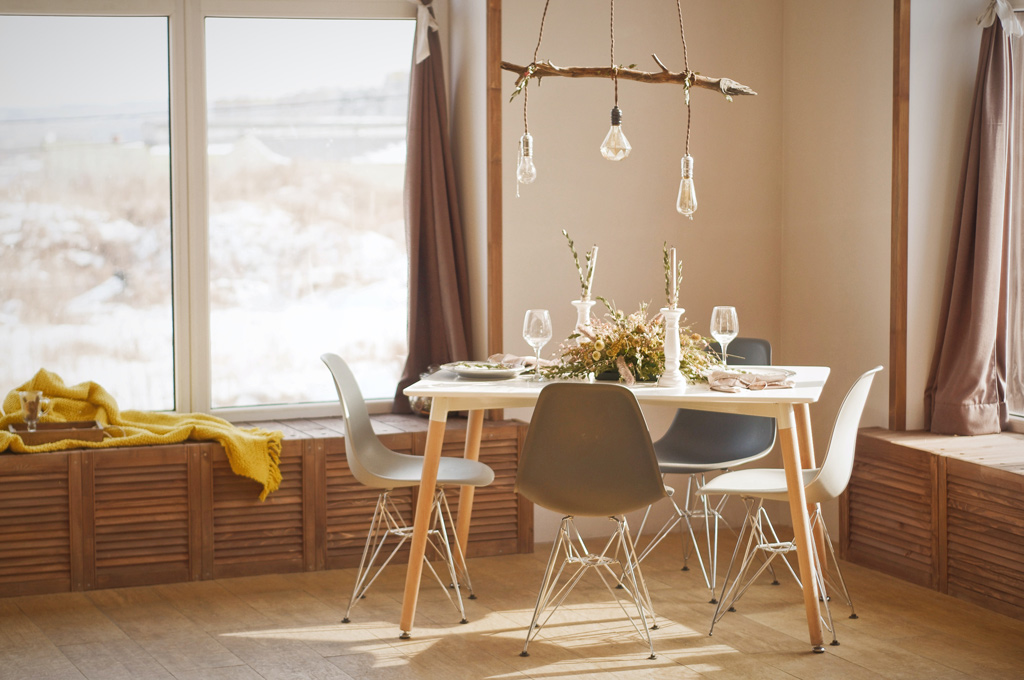 If you want to bring outside in then this style is for you. Add colors like beige to the chairs and make them all unique with framed legs. For the table go for a table with wooden legs and a white tabletop. To finish up add a lot of plants and few hanging bulbs for some warm light.
12. Neutral with Accent
Planning a place to just sit and talk can be a challenge but this style makes it easier for you. Achieve that with a low height table with a white tabletop and metal legs. Add colored lounge chairs on top of your textured carpet and add few plants on the table to complete the look.
13. Color it up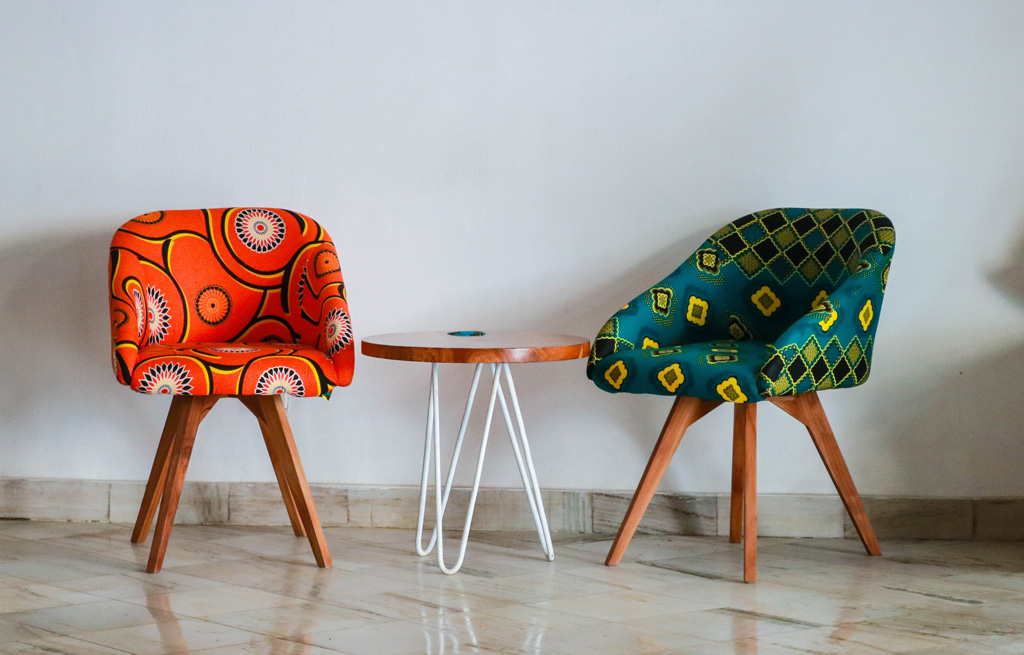 Table Organization
Adding character to your space is the best way to set yourself apart from the crowd. Add unique fabrics to your chairs and don't worry about matching them. Go for the wooden legs of the chairs and add a small table with a matching wooden tabletop and metal legs to complete the look.
About us,
Aastitva Architects and Visualizers have been working on the amazing quality of architectural animation, designing, rendering, and walk-throughs, providing top-notch services to its clients. Make sure to stay updated on their content on Facebook, Youtube, and Instagram.
Check our Interior Gallery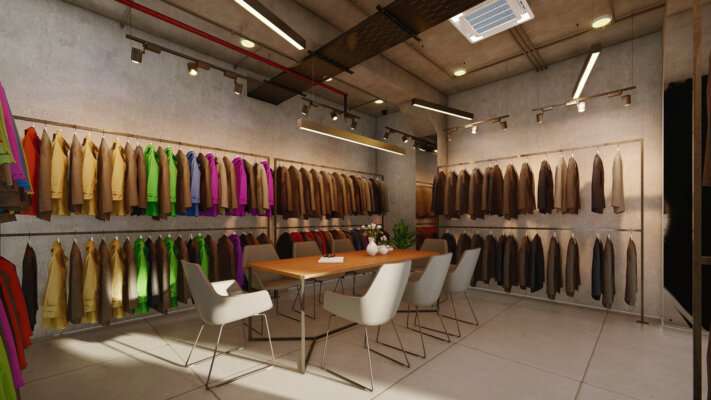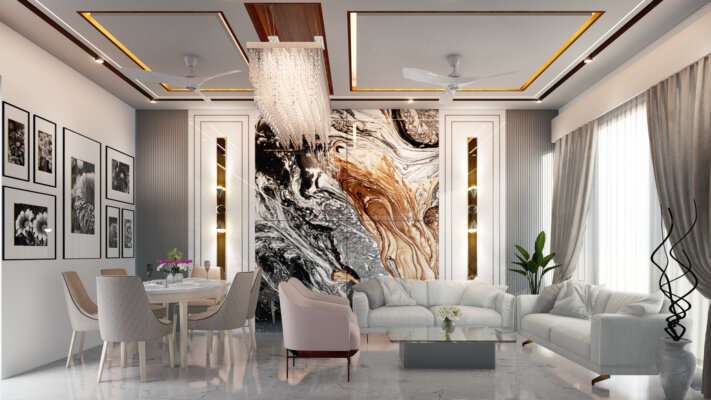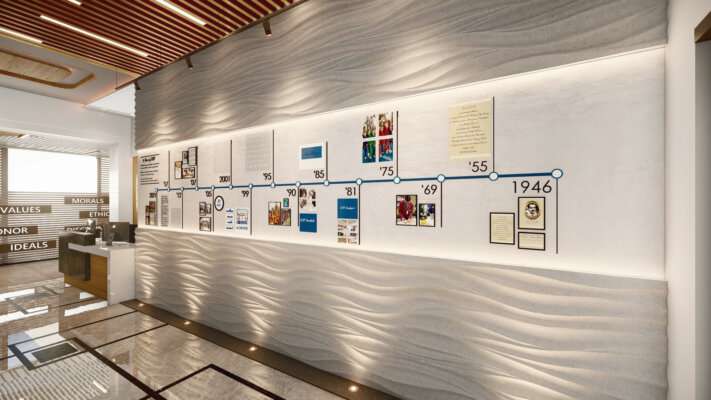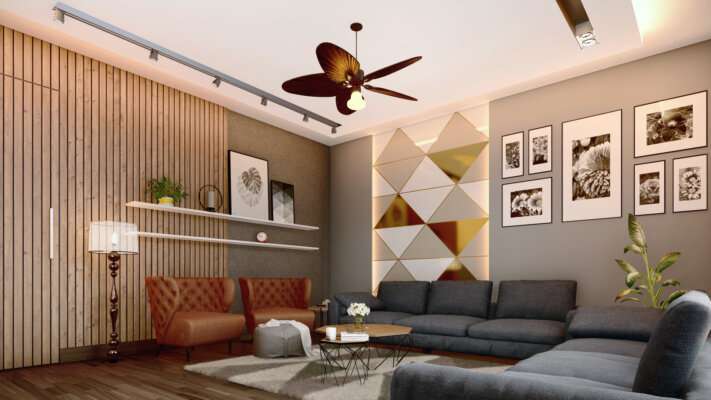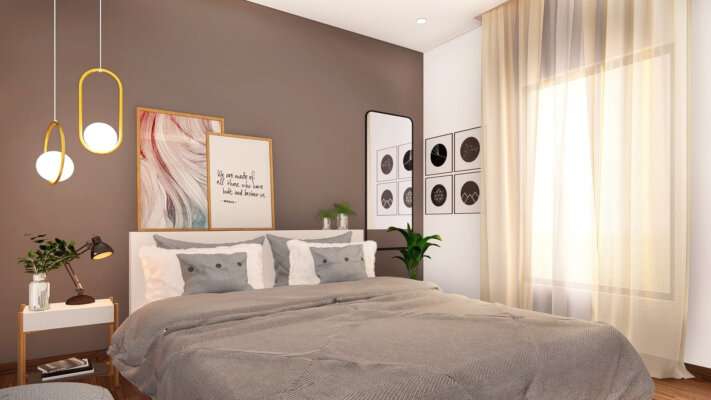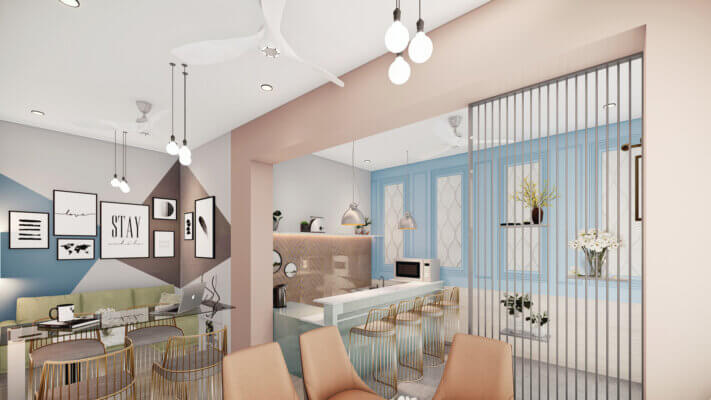 INTERIOR GALLERY
Check our Exterior Gallery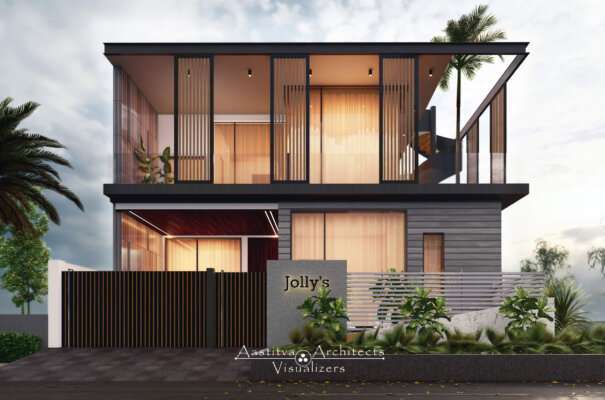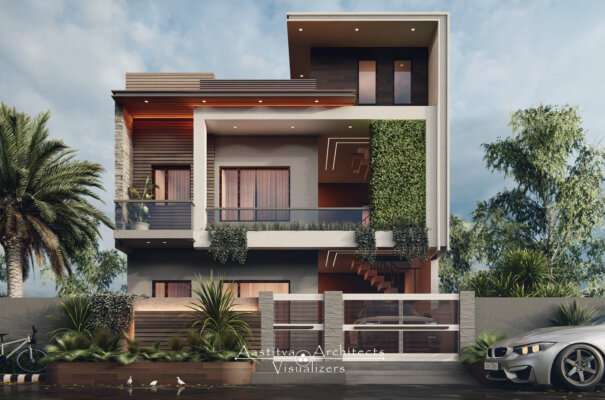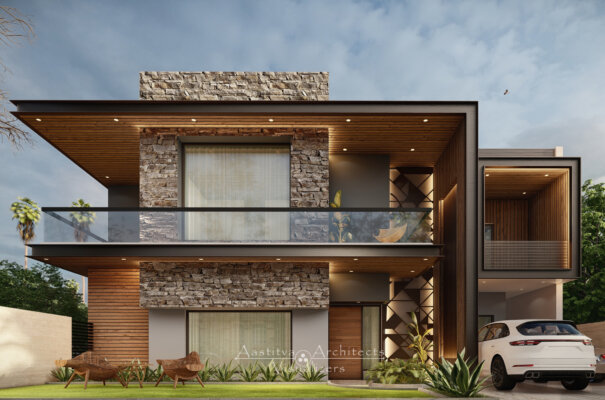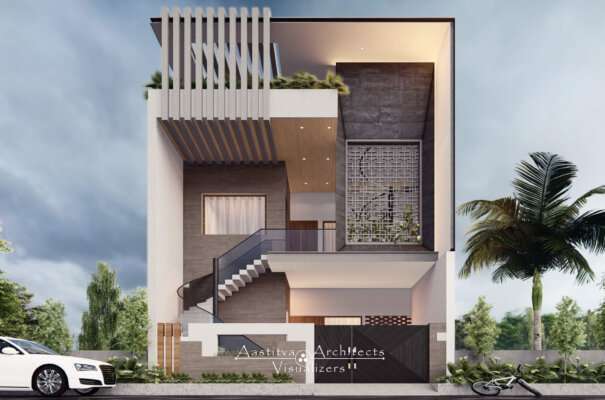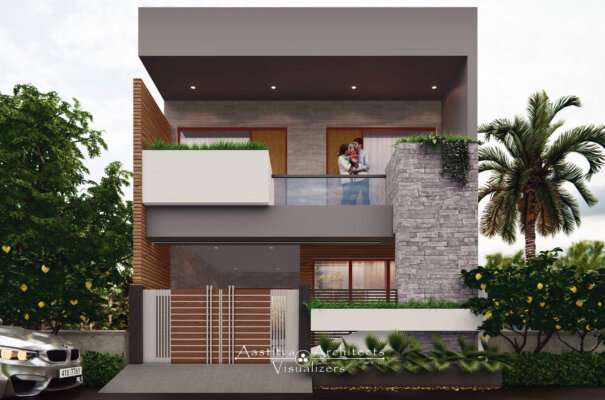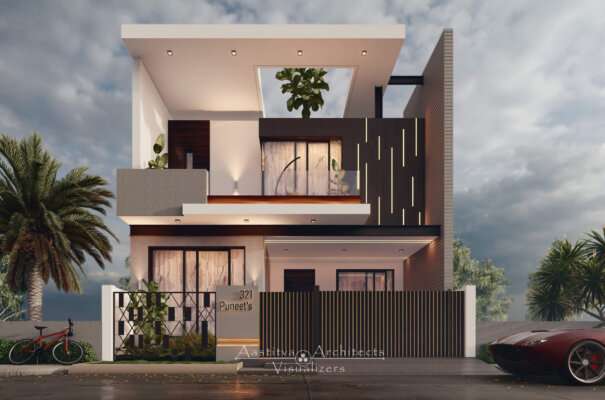 EXTERIOR GALLERY