#1 Kitchen
Go for an all-white Apartment Kitchen to make the space look bigger and classy. While keeping the cupboards white add chrome finished handles and for the backsplash go with geometrical grey tiles. Highlight the island with grey and hanging light.
#2 Kitchen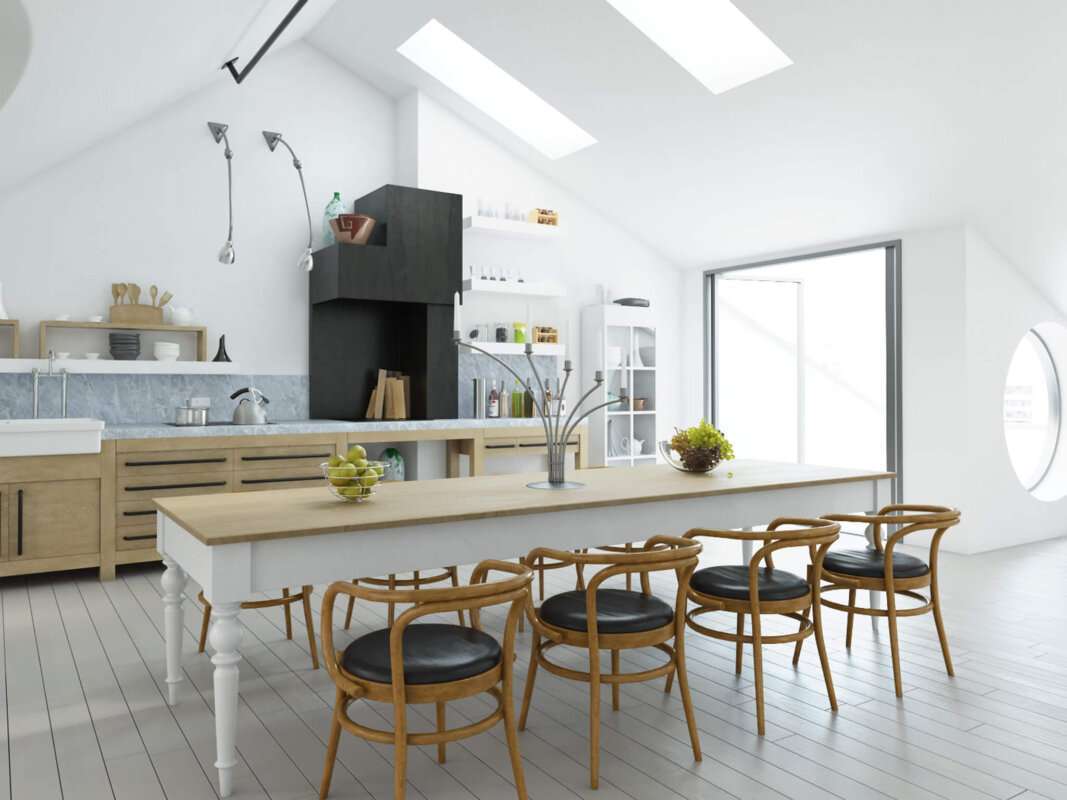 this style brings the outside in. Go for a lighter shade of wood if you have a lot of natural light. Add open shelves and go with light colored wood for the cupboards with black handles. Match the island with the scheme and add highlighting chairs to finish off the look.
#3 Kitchen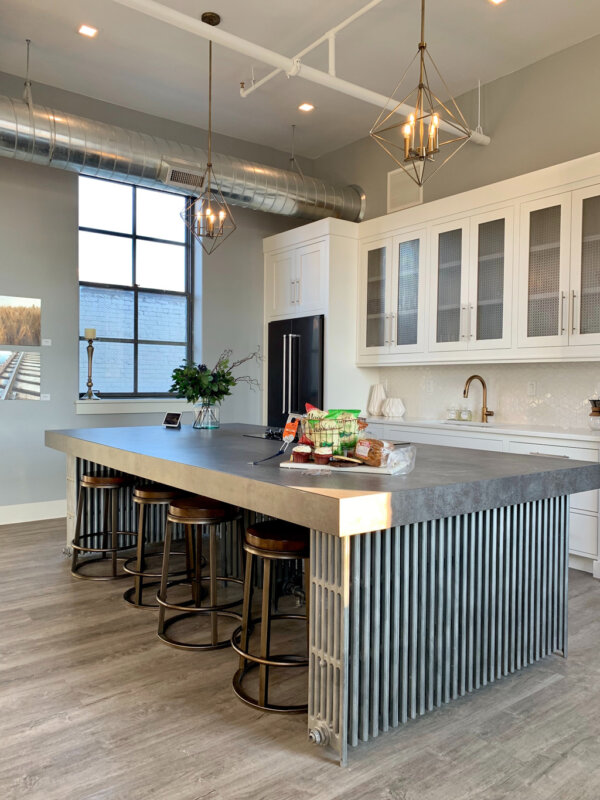 Want to mix rustic and classic style? Adapt different styles for the cabinetry and the island. For cabinetry go with the colour white and add minimal moulding and brushed gold handles. For the island go with a concrete top with metal supports and make it grey. Add metal-framed chairs and you're good to go
#4 Kitchen
Also Read, 9 ways to decorate your home with Wall Art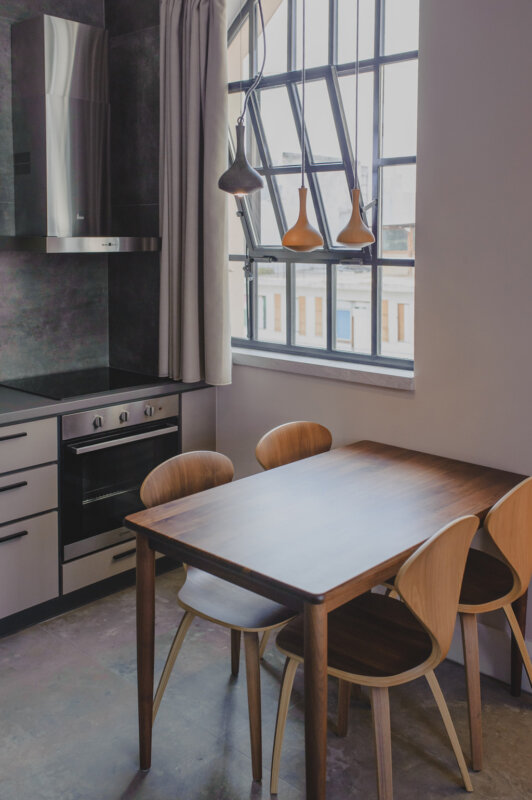 Don't think of small space as a big problem. Add simple wooden chairs and a table with light grey cabinetry. Go for minimal design and no ornamentation to make space feel more content.
#5 Kitchen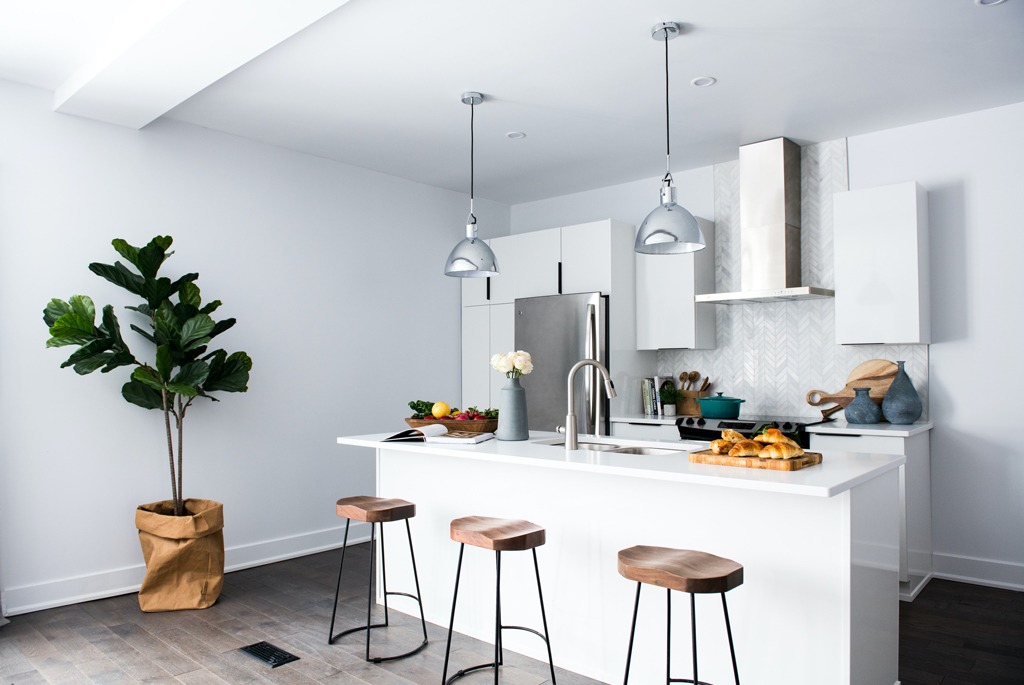 Add a touch of bohemian style to your kitchen. By adding colour and texture. Go with all-white cabinetry with minimal shelving. Add a dash of colour through plants and accessories.
Also, Read – Five Home Design Ideas for Every Space and Budget
#6 Kitchen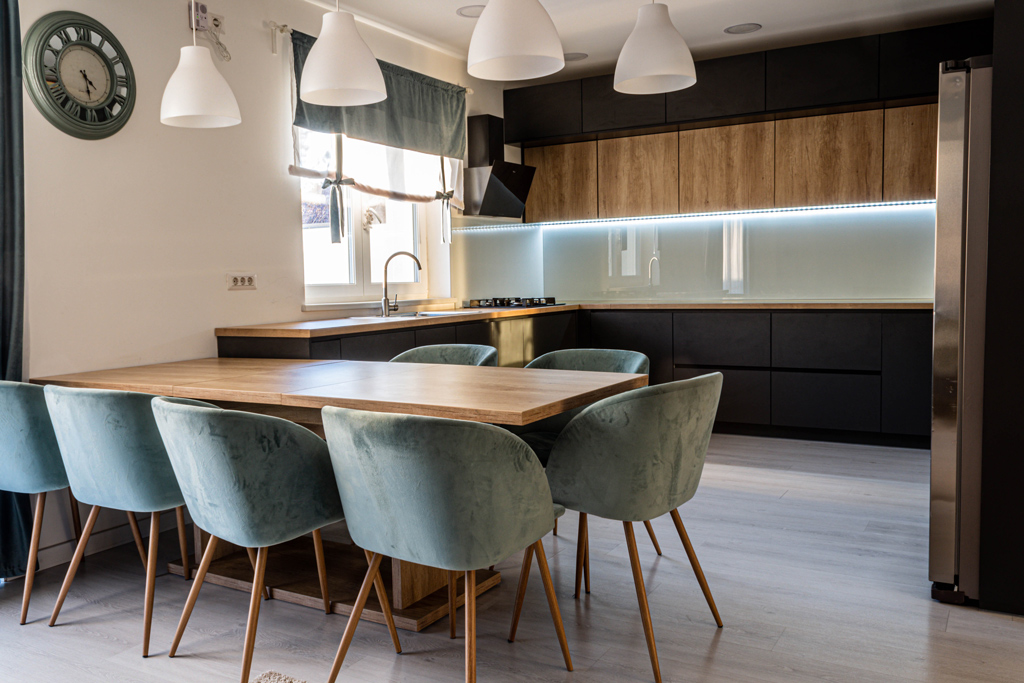 Manage your big space with contrasting colours and a big island. Use wood and dark grey laminate for cabinetry with a wooden countertop. Highlight the island with big hanging lights and suede leather chairs.
#7 Kitchen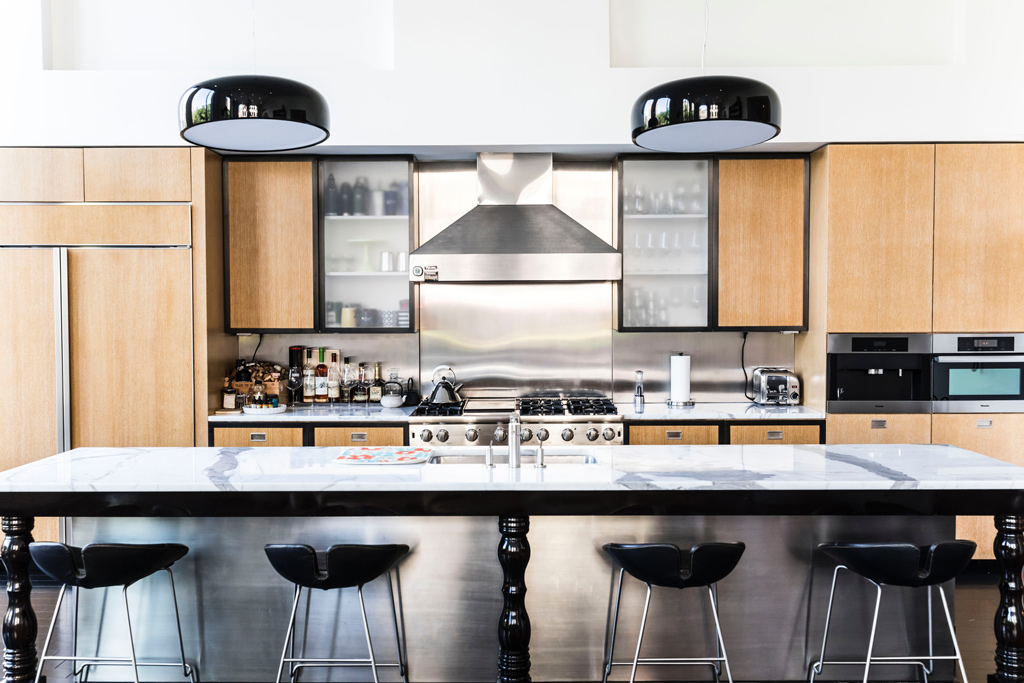 If you are trying to be bold then experiment with the material. Use wood and glass for cabinetry. Add a white countertop to the kitchen and the island. Get metal-framed chairs matching the backslash of the kitchen. Finish off with matching lights with a palette and you're all set. 
#8 Kitchen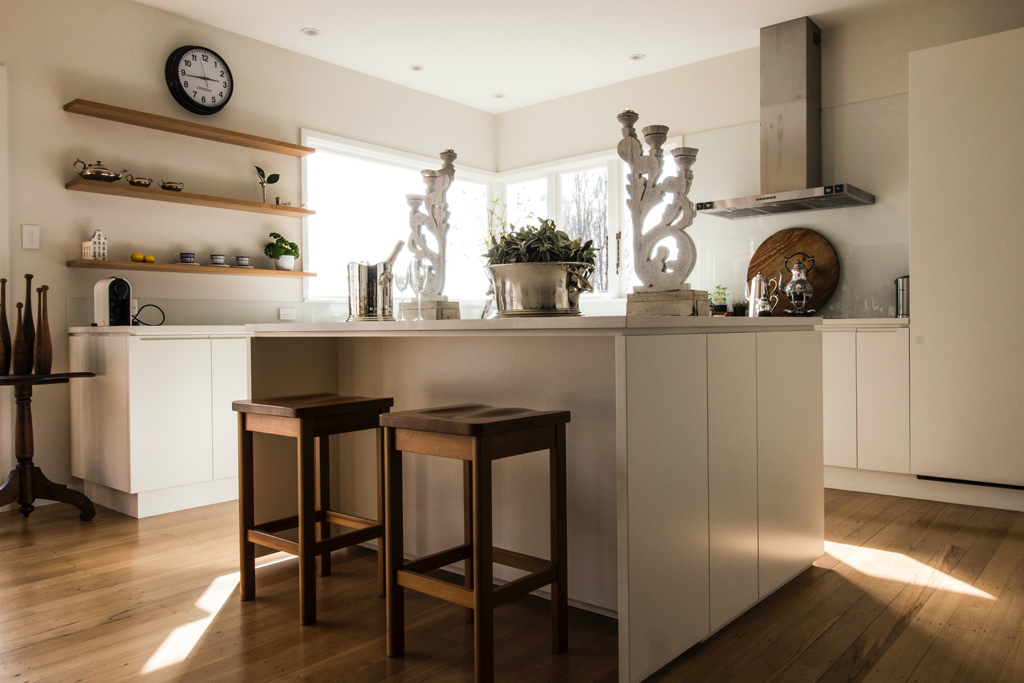 if you are a fan of minimalist style. Then go with open wooden shelves and white cabinetry. Use white all around with wooden stools and the floor. This will add warmth to your kitchen while making it feel larger and content.
Apartment Kitchen
#9 Kitchen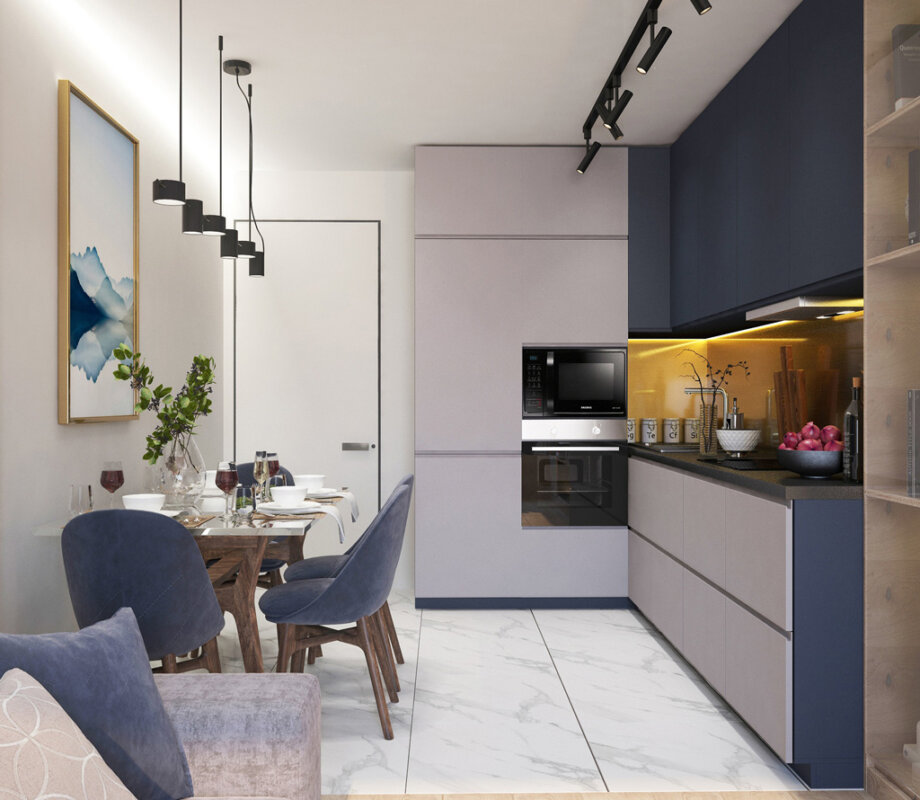 If you're planning to be bold with colour then do it right. Add blue and white to your handle-less cabinetry with a similar theme in the dinning. To finish off add hanging lights, paintings and plants.
#10 Kitchen
If the colour white doesn't interest you then try grey cabinetry kitchen with white tile backsplash. Add black handles and countertop with few accessories. Replace the island with four-seater dining with a dark theme and you're good to go.
#11 Kitchen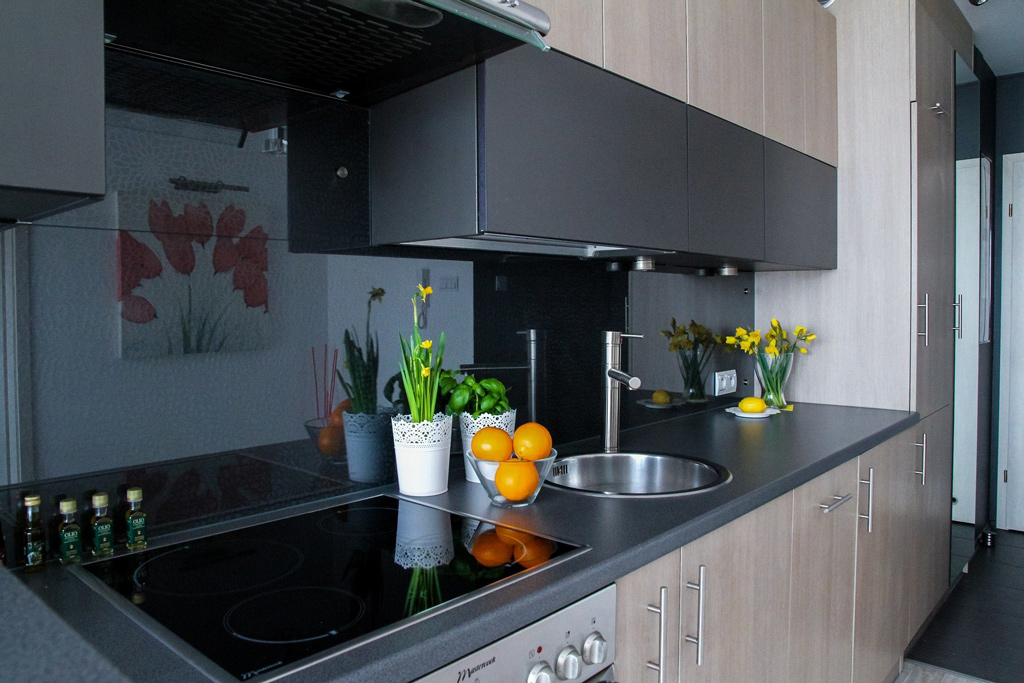 This small kitchen makes the best out of its space. It has a lot of cabin space and fits all the requirements in the modest space. Add light wood to your cabinetry and grey to the countertop with chrome finished handles. Finish off with colourful fruits and plants to complete the look.
Apartment Kitchen
#12 Kitchen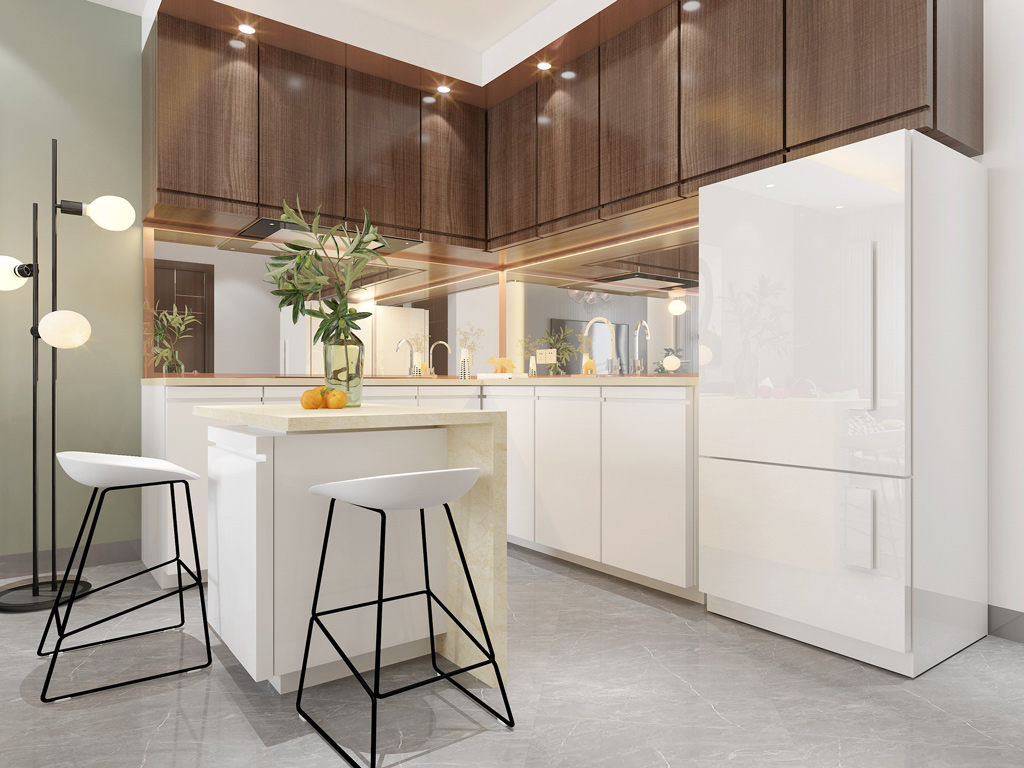 No space is small if used correctly and this option proves that. With cabinetry, two colours are used to add contrast and interest. The backsplash tiles are replaced by the mirror to maximise the space and even fits a small island for two.
Writing Credits- Manthan Jariwal
About us,
Aastitva Architects and Visualizers have been working on the amazing quality of architectural animation, designing, rendering, and walk-throughs, providing top-notch services to its clients. Make sure to stay updated on their content on Facebook, Youtube, and Instagram.
Check our Interior Gallery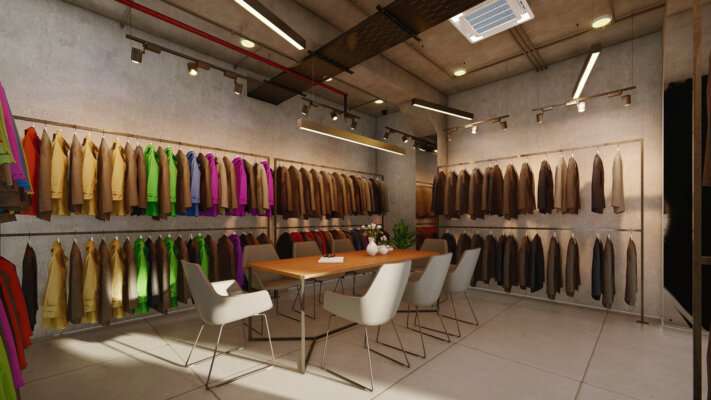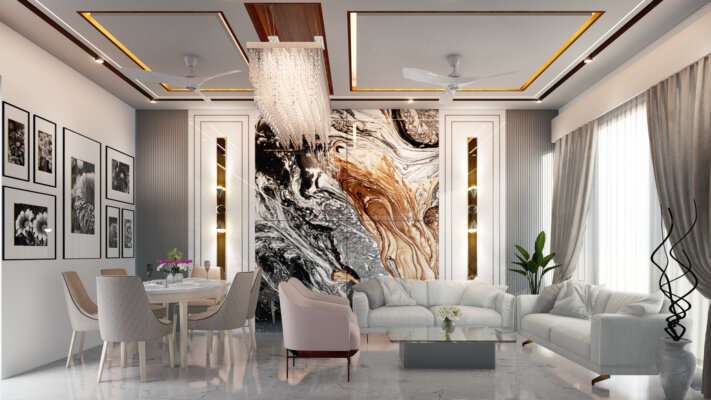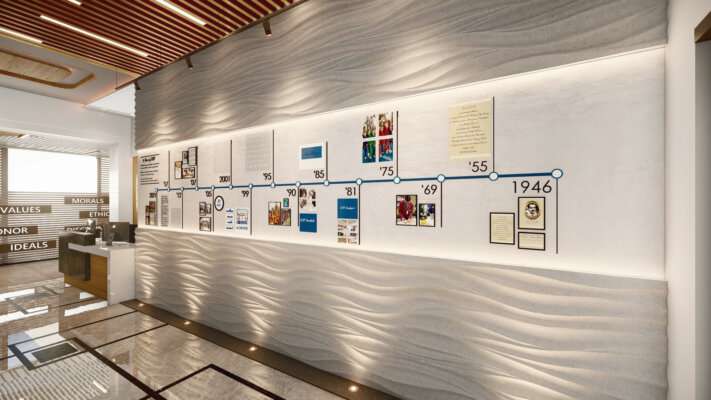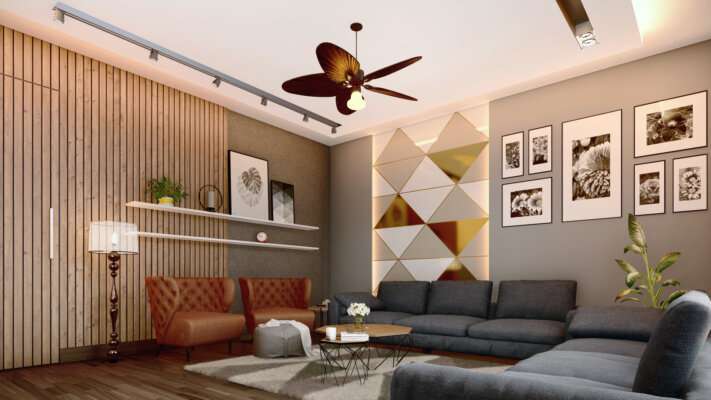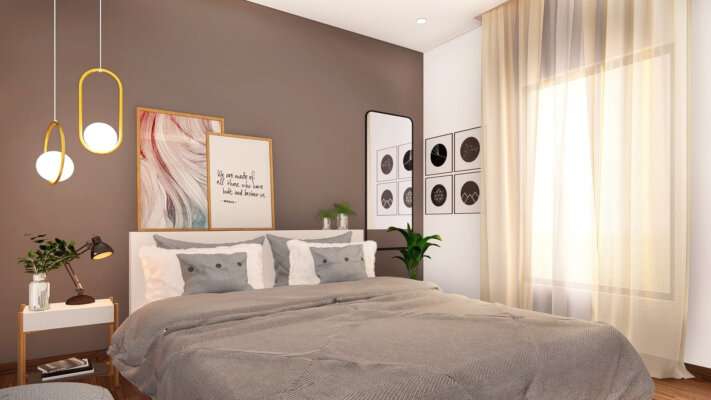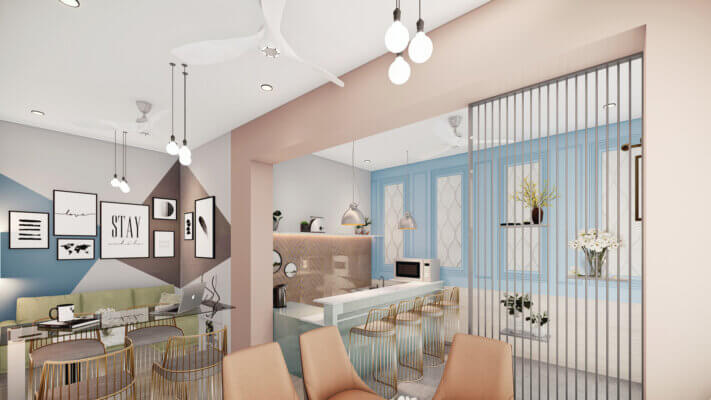 INTERIOR GALLERY
Check our Exterior Gallery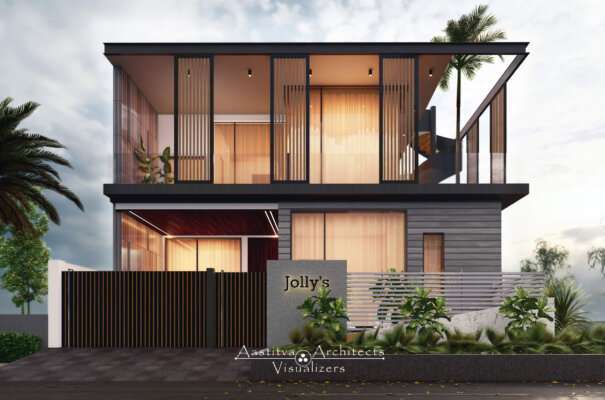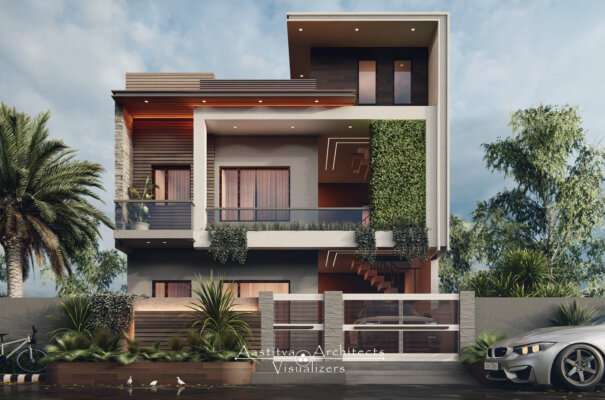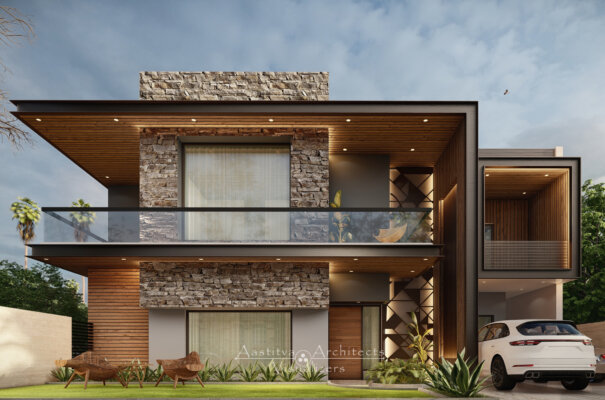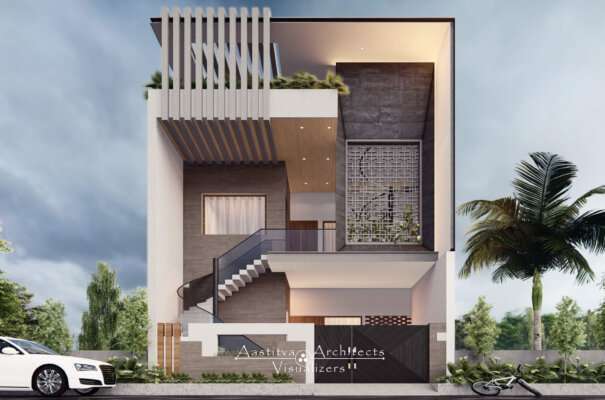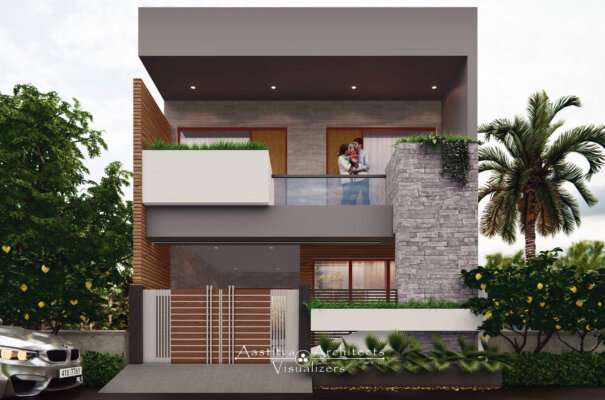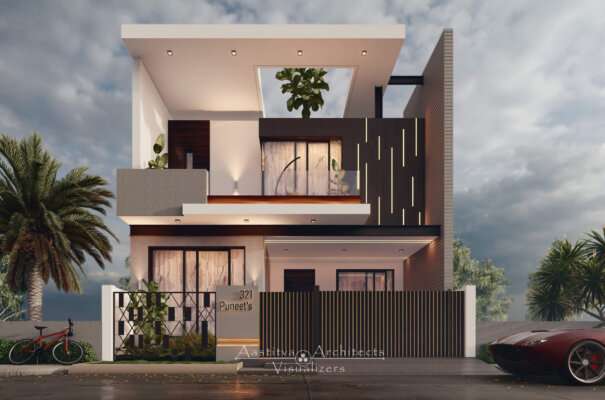 EXTERIOR GALLERY