Beautiful Wooden kitchens
Wooden Kitchens is the best go-to option for a farmhouse kitchen. These kitchens give the feeling of coziness and warmth. Nowadays many color and finish options have taken over the market, but wooden kitchens stand timeless with their beauty and aesthetics.
Check out 17 unique kitchen ideas for your home. Take inspiration from them and remodel your kitchen to the best.
#1 Wooden Kitchen Design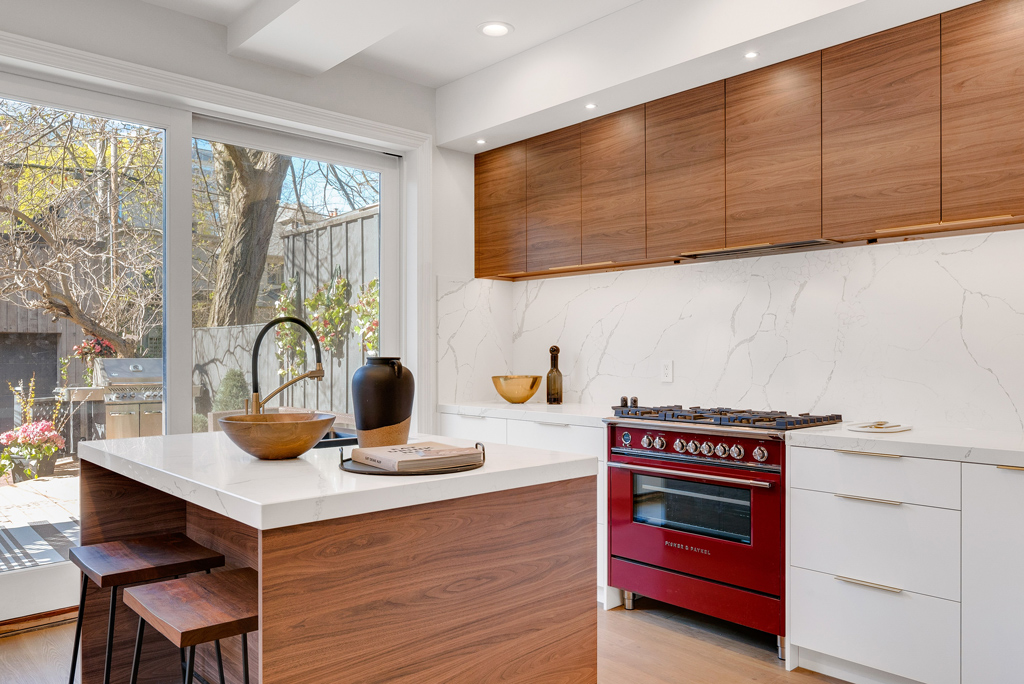 An ideal combination of white color base units and wooden wall units. This handless kitchen with finger grooves is a perfect example of a contemporary kitchen.
#2 Wooden Kitchen Design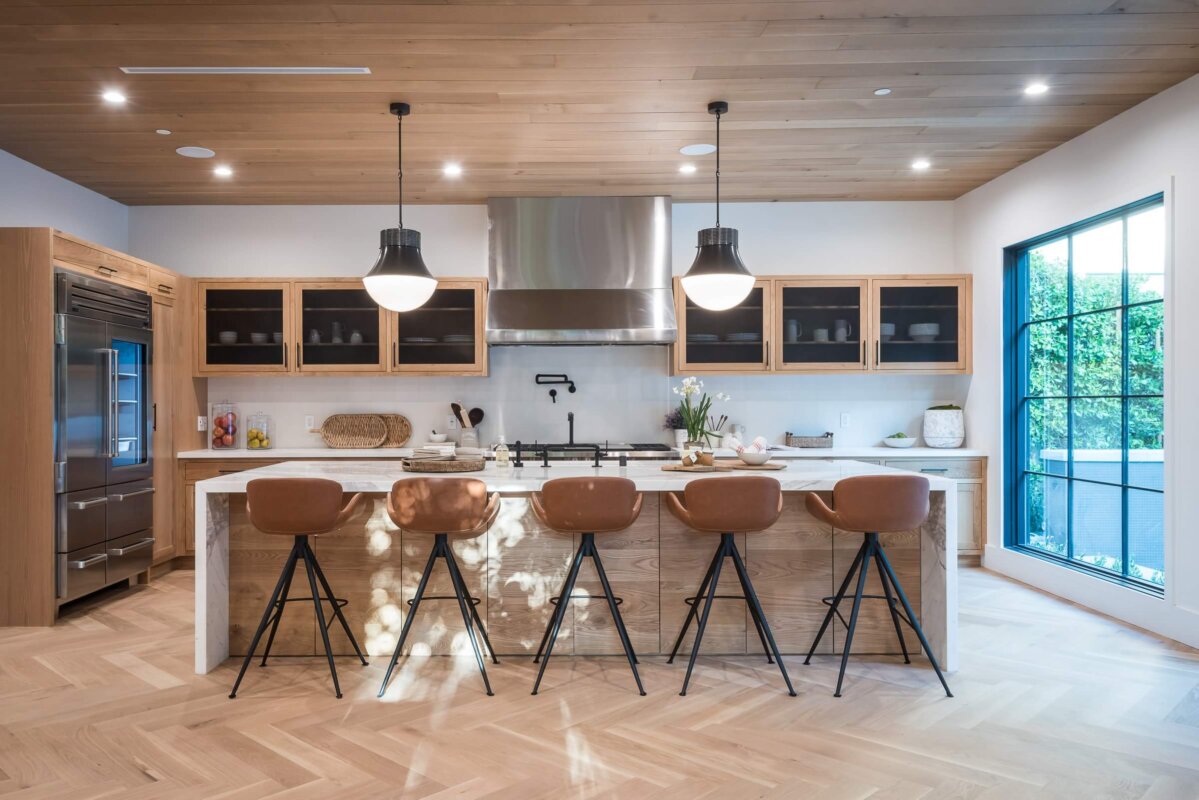 This island kitchen works perfectly for large families. Sandwiched between wooden flooring and ceiling, the cabinets seem to protrude out of white walls accentuating the beauty of the wood.
#3 Wooden Kitchen Design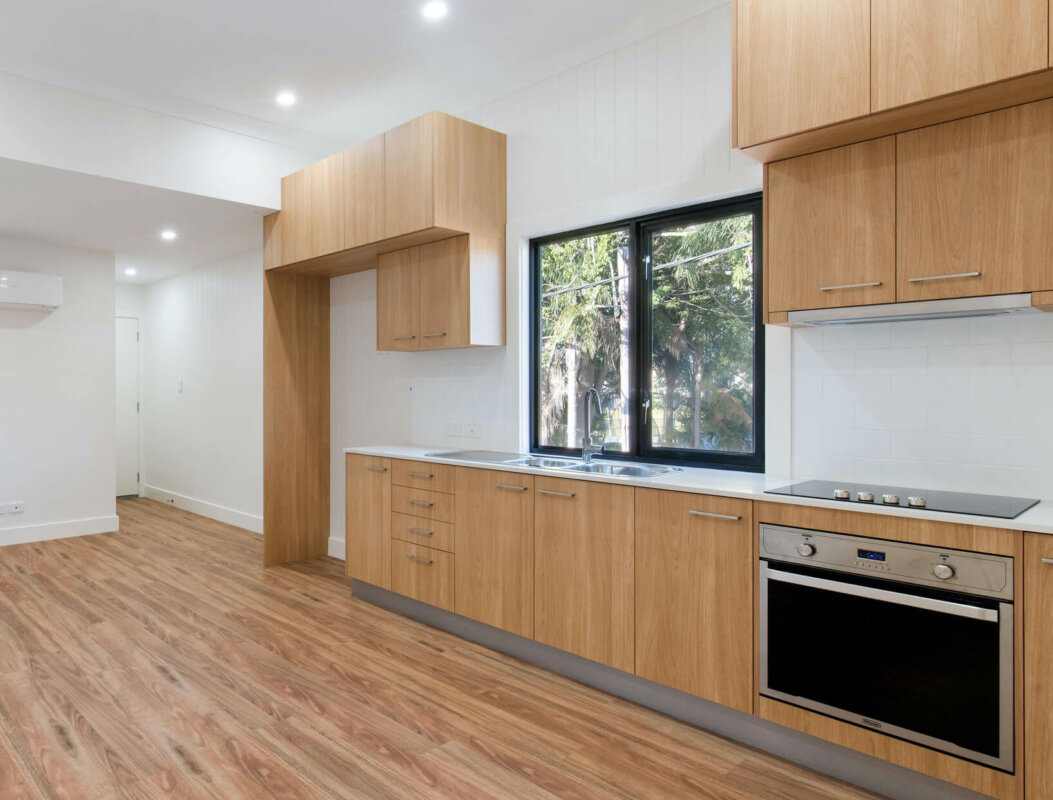 It is always ideal to add a window near to a kitchen, and that too near the sink. The beauty of closed cabinets finished with Natural brown Oak laminate is everlasting.
#4 Wooden Kitchen Design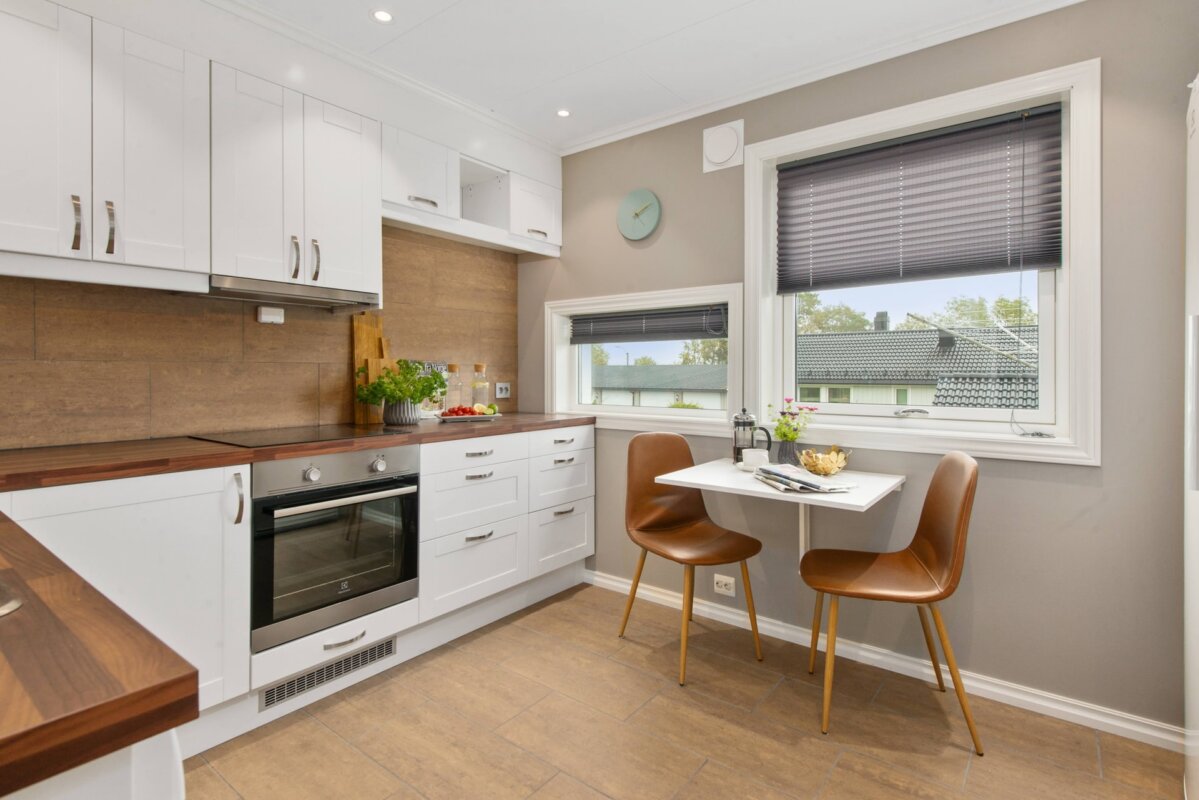 How about a wooden Countertop and backsplash with White Cabinets!! Indeed the combination can definitely add up to the charm. Beautiful wooden chairs with space saver wall hung table.
#5 Wooden Kitchen Design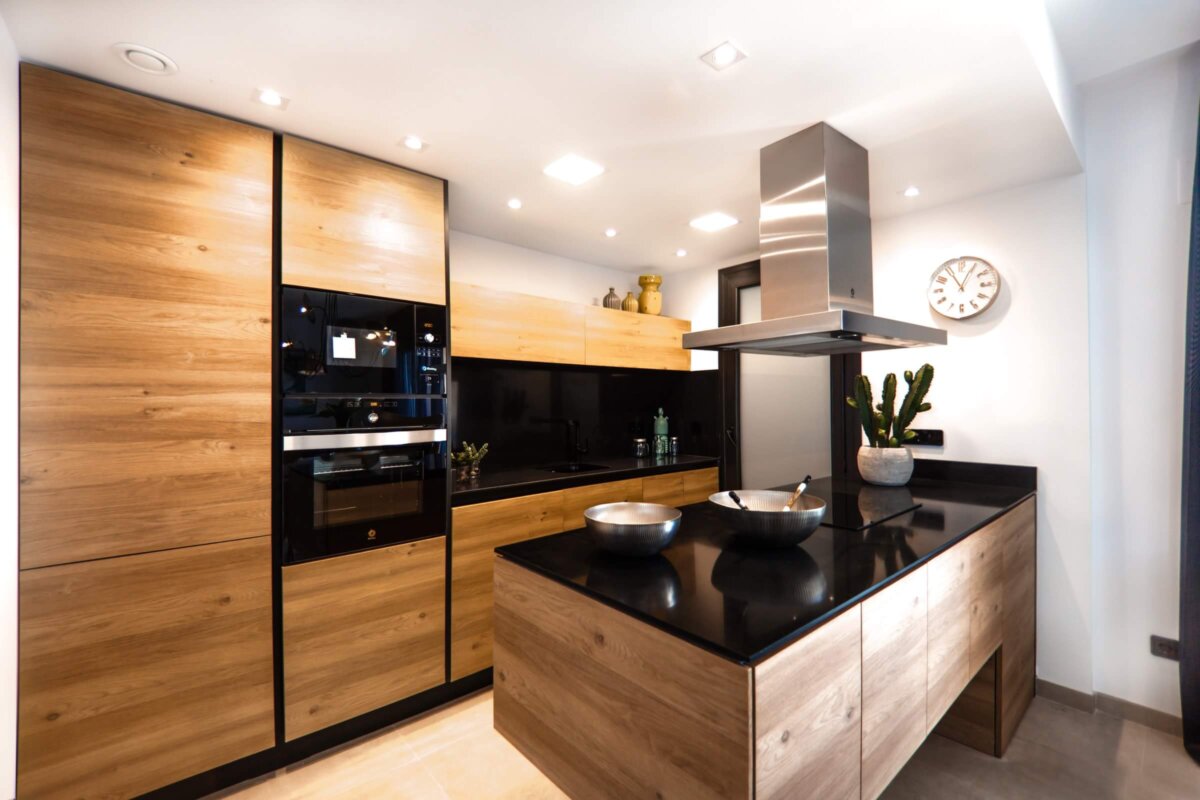 It's a bold move for black appliances, countertops, and backsplash to complement with brown laminates. The perfect composition is indeed required to design this kitchen.
#6 Wooden Kitchen Design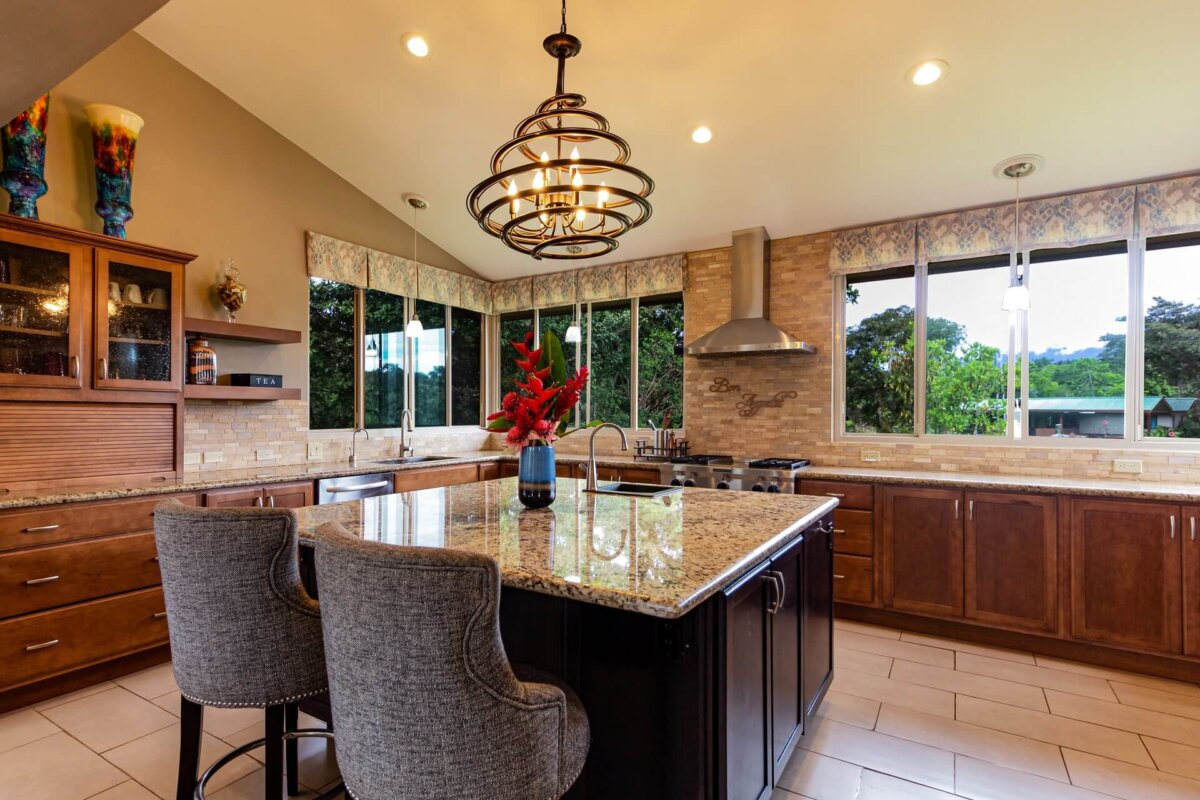 A perfect kitchen design for a large farmhouse kitchen square island design and comfortable seats. The space beneath the island can also be used for cabinets that maximize the storage
#7 Wooden Kitchen Design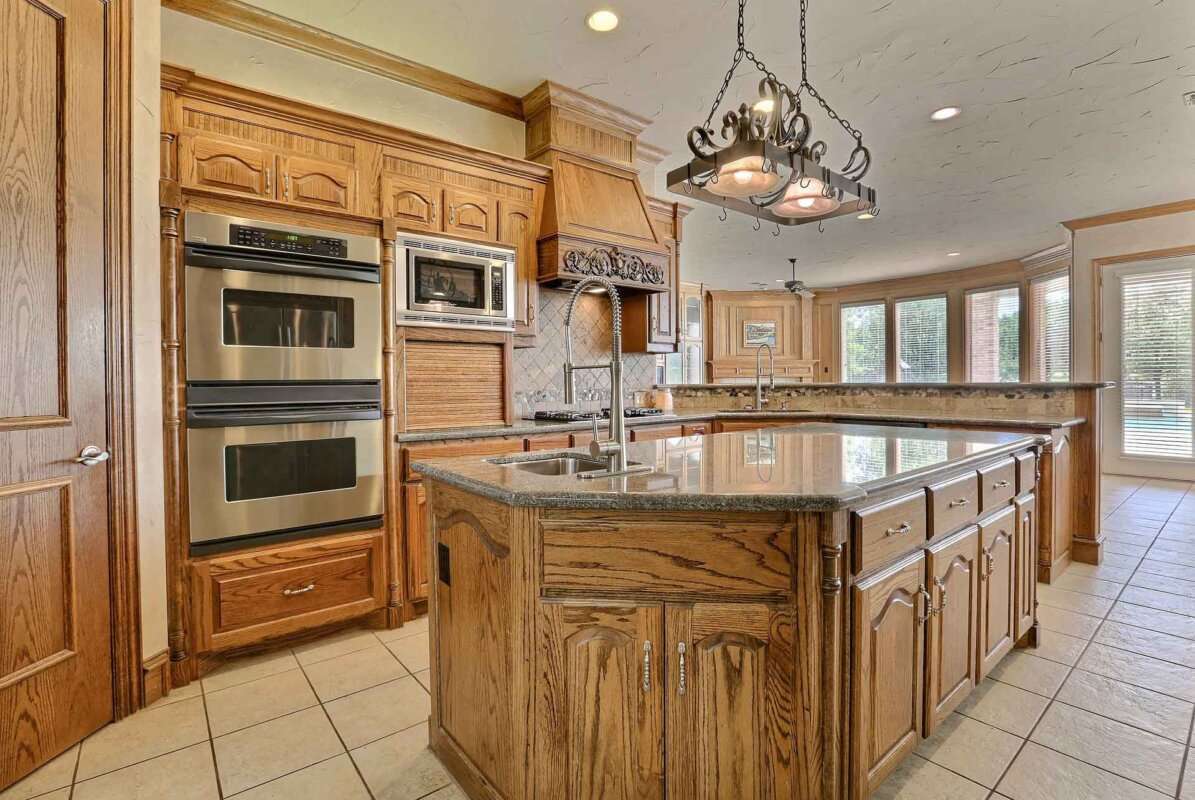 A Rustic kitchen has its own charm. With carved cabinets that accentuate the beauty of wood and mirror-like marble finished countertops with an elegant hanging light that dropdowns from the ceiling.
#8 Wooden Kitchen Design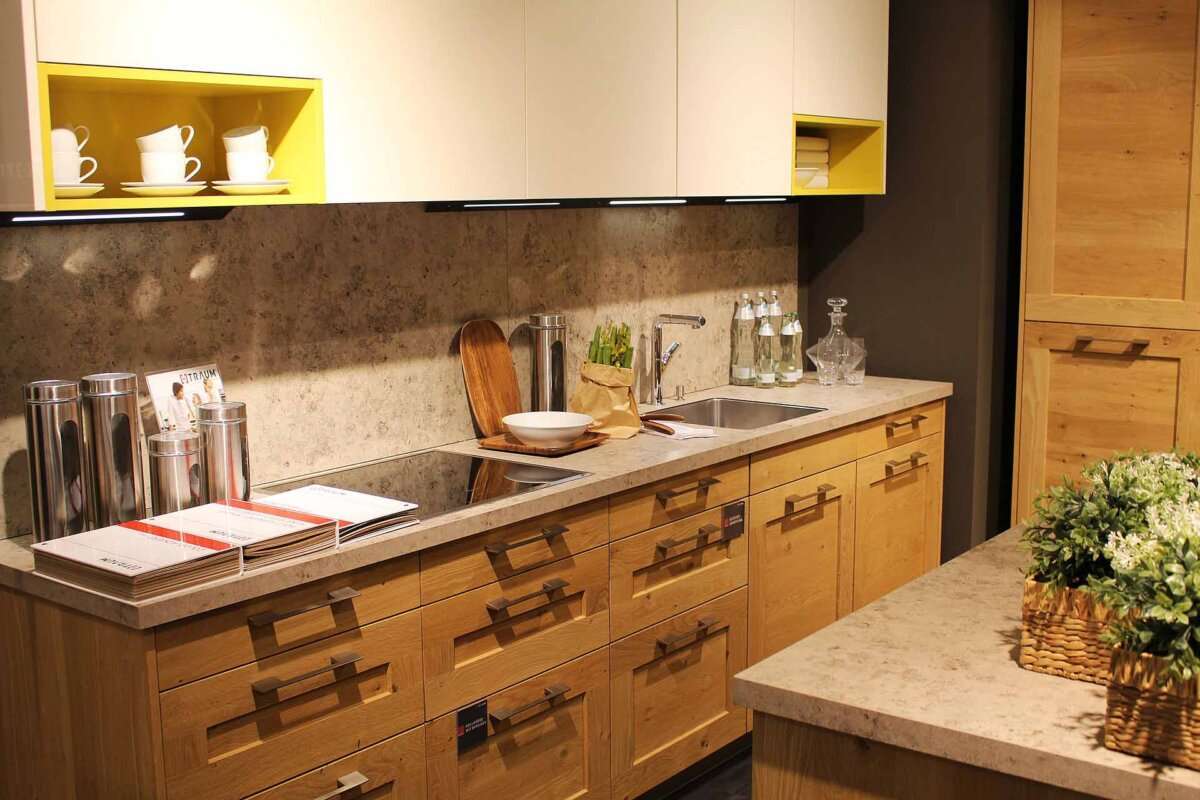 A pop of color could be an interesting element in the kitchen. Adding a little yellow can amplify the style quotient. Not every wooden kitchen needs to look monotonous.
#9 Wooden Kitchen Design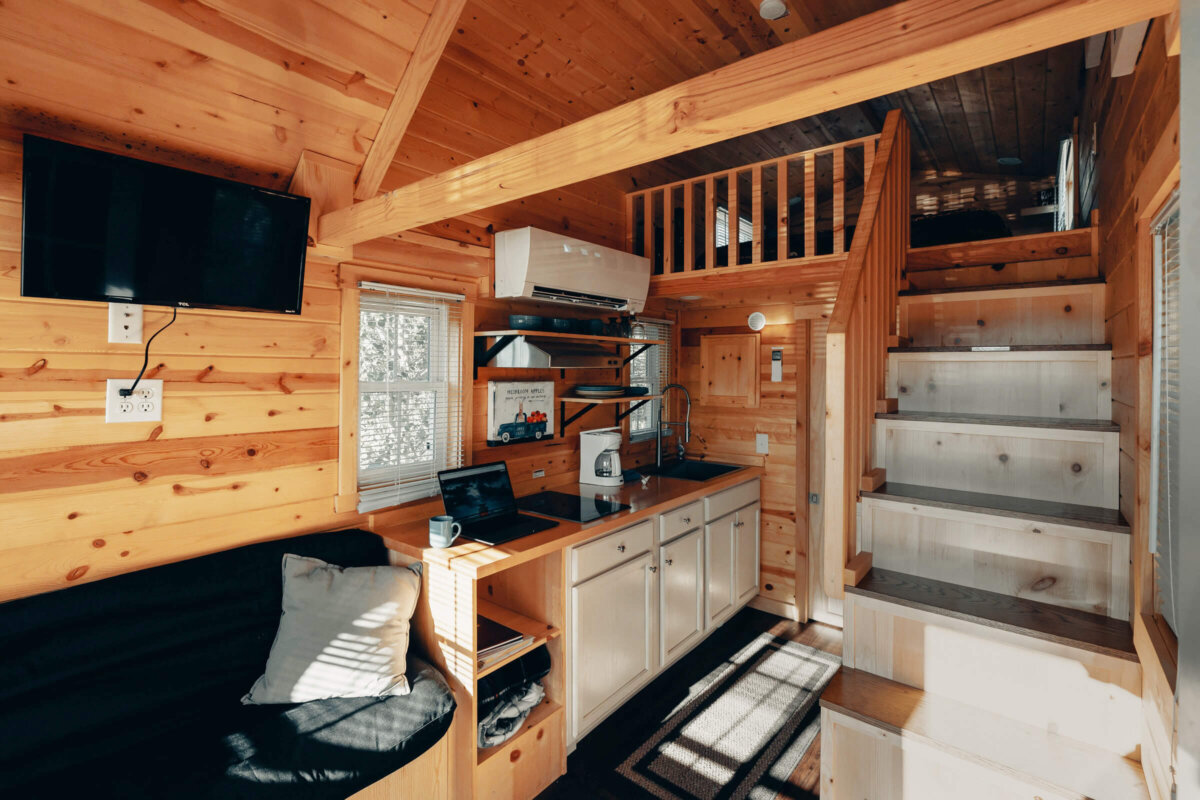 Tiny Cabin Kitchen with efficient space organization. White on wood is a popular choice among users all around the globe.
#10 Wooden Kitchen Design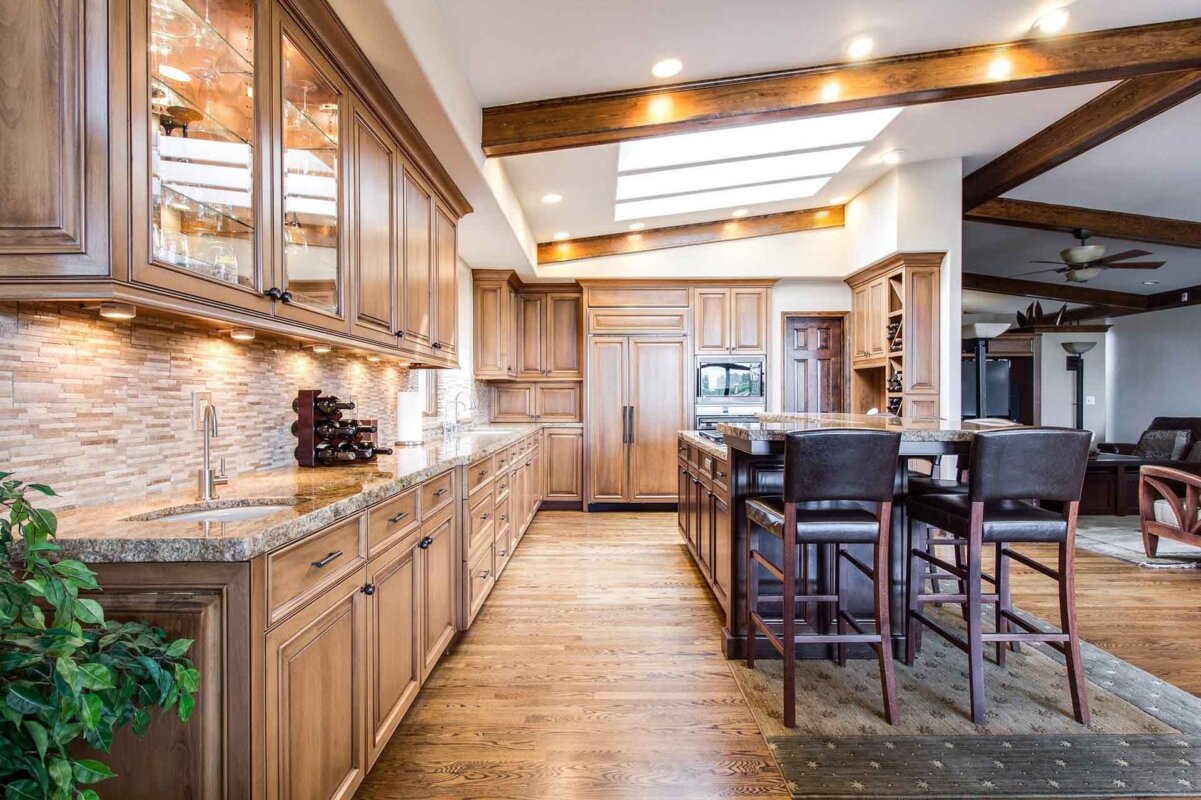 A kitchen with a skylight can add a lot of illumination. Play with wooden and glass shutters to find the perfect balance. Enjoy one more view of this stunning Kitchen.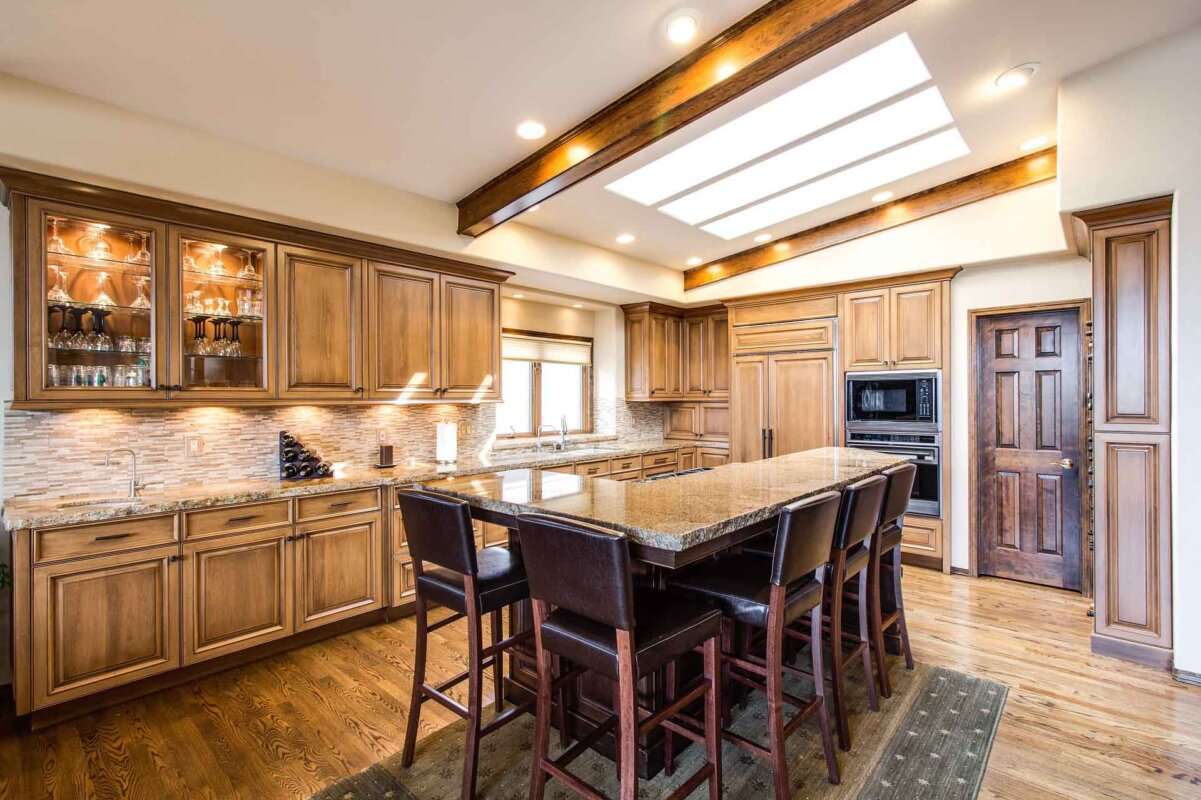 #11 Wooden Kitchen Design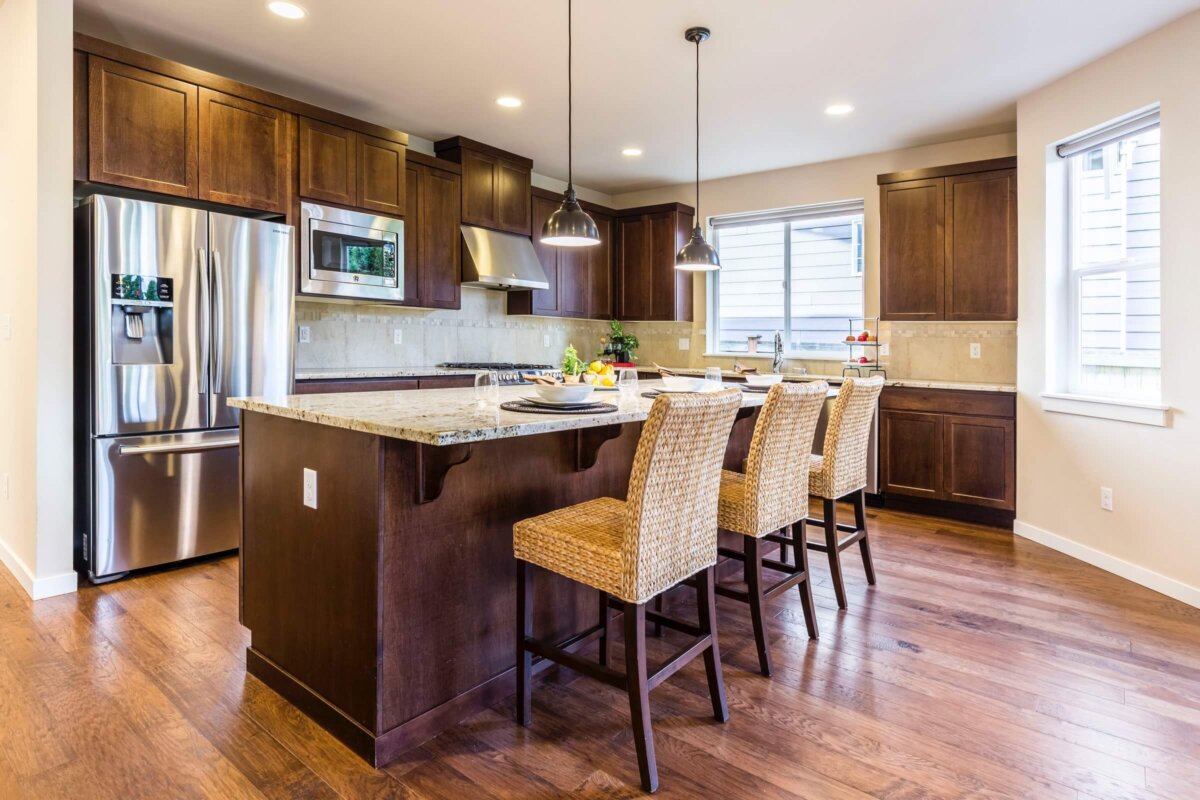 Beautiful island Kitchen with comfortable jute fabric seats. The Mahagony Wooden Cabinets stand out with a white tile backsplash and white marble countertop.
Also, Read – Interior Design Vs Interior Decorating Vs Home Staging Vs Interior Redesign – What's the Difference?
#12 Wooden Kitchen Design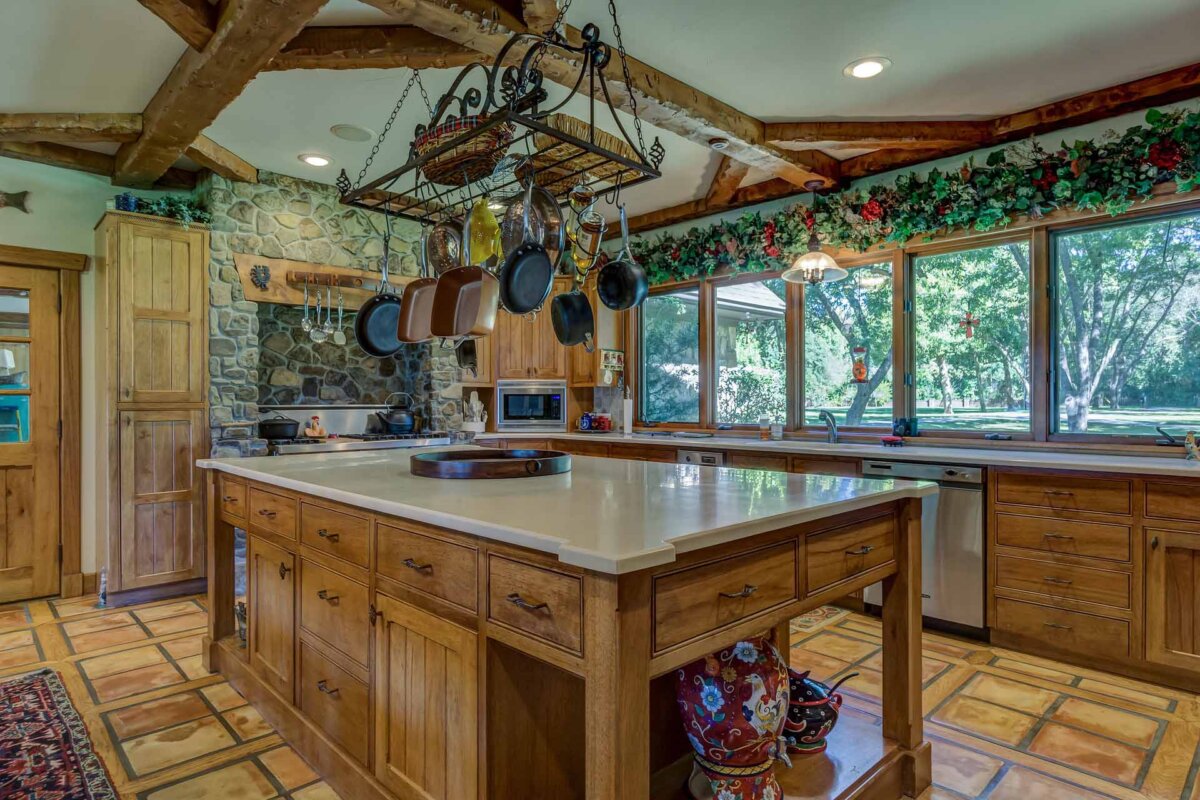 An old school rustic durable kitchen with homely interiors for a warm and cozy feeling.
#13 Wooden Kitchen Design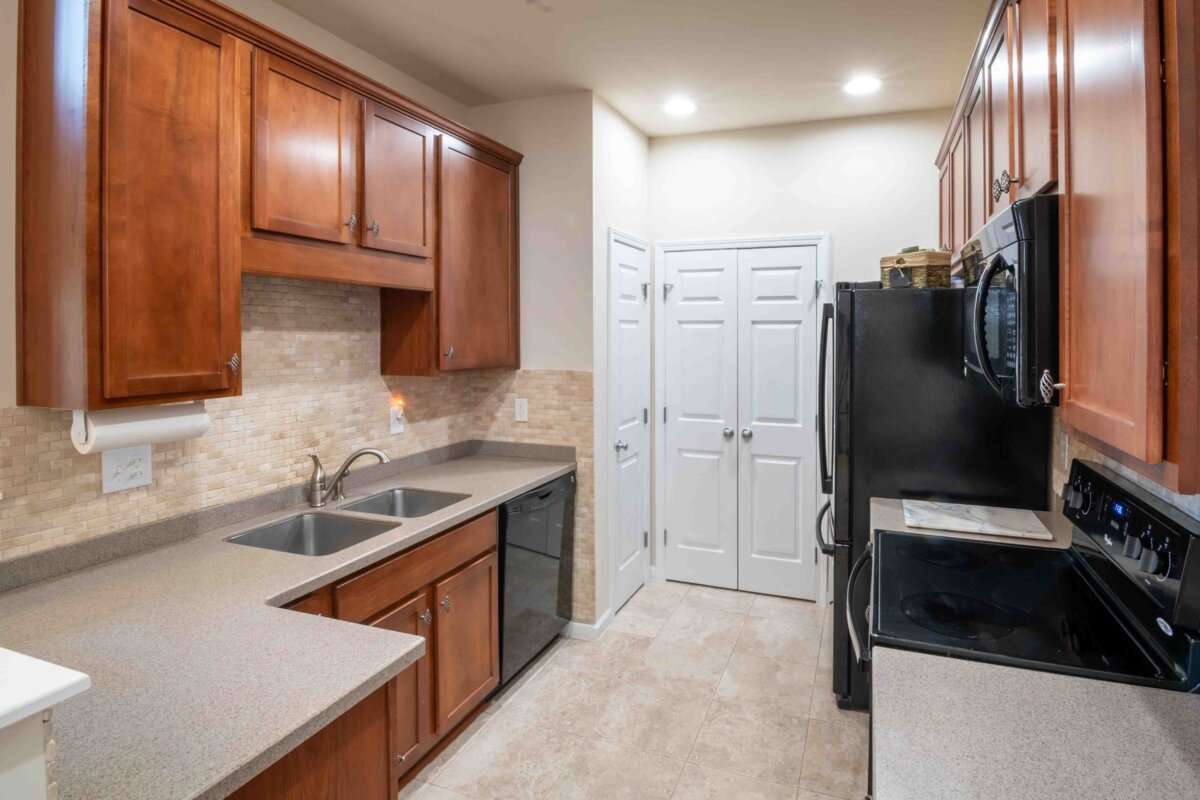 A modular and compact apartment kitchen with wooden wall and base units. Low on space, more on efficiency !!
Also, Read – Architecture Design – 5 Stunning homes of 2020 you cannot miss
#14 Wooden Kitchen Design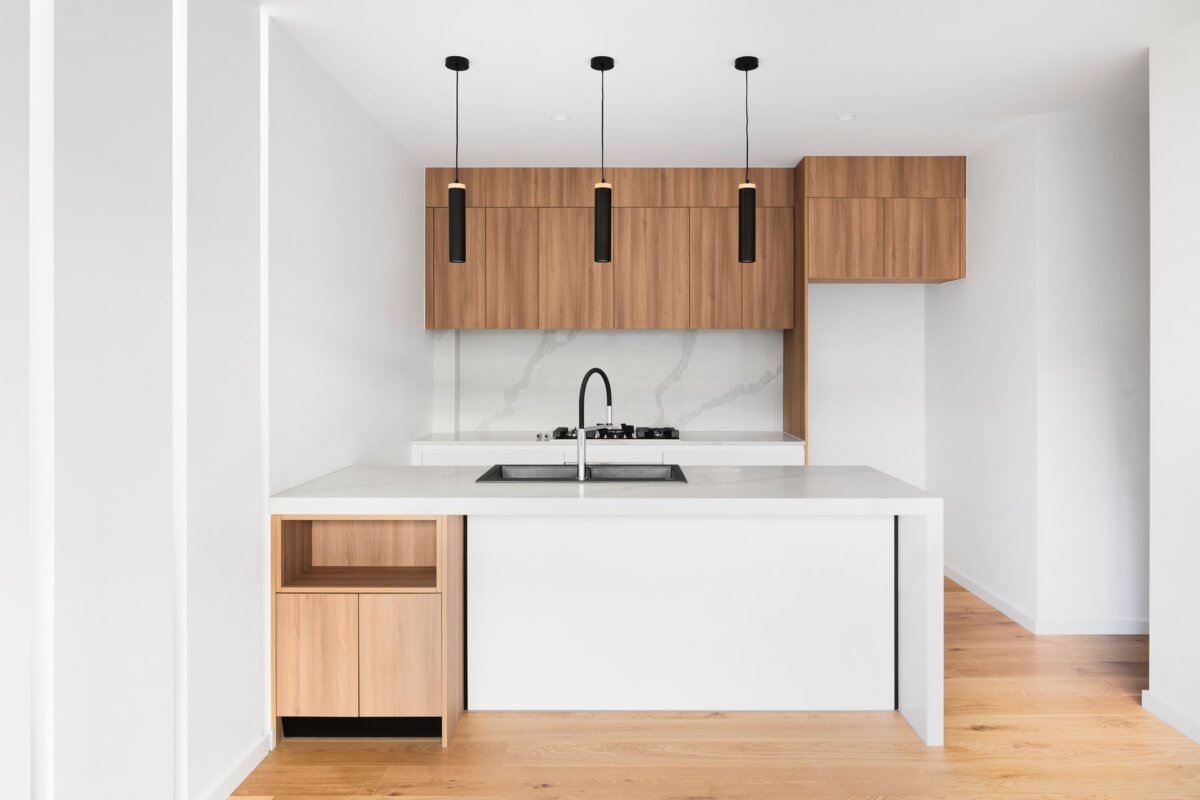 Did someone say minimal! Graceful composition of white and wood with hanging pendant lights. Backed with stone backsplash. This Kitchen is to die for. Seek an architect nearby if you need help with composition.
#15 Wooden Kitchen Design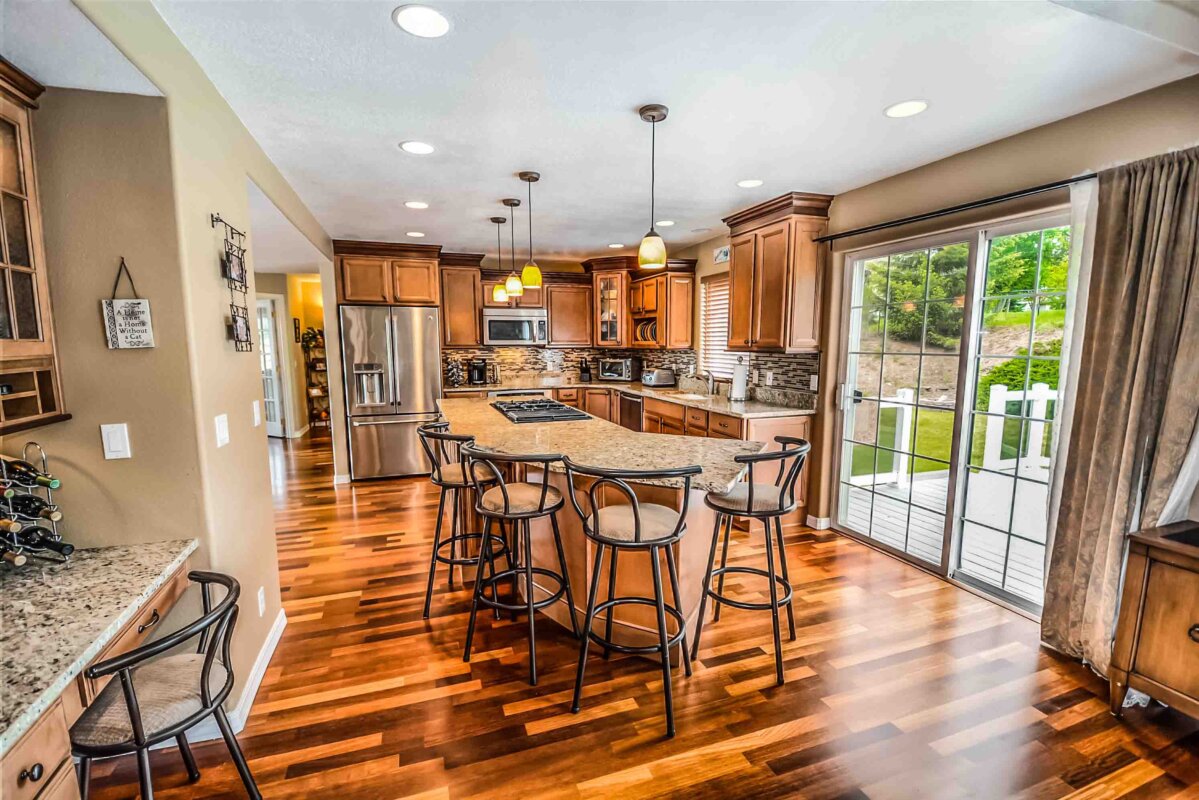 A spacious L shaped Kitchen with a long island and high stools for seating. Make the kitchen a part of your living room with a great view of the outdoors.
#16 Wooden Kitchen Design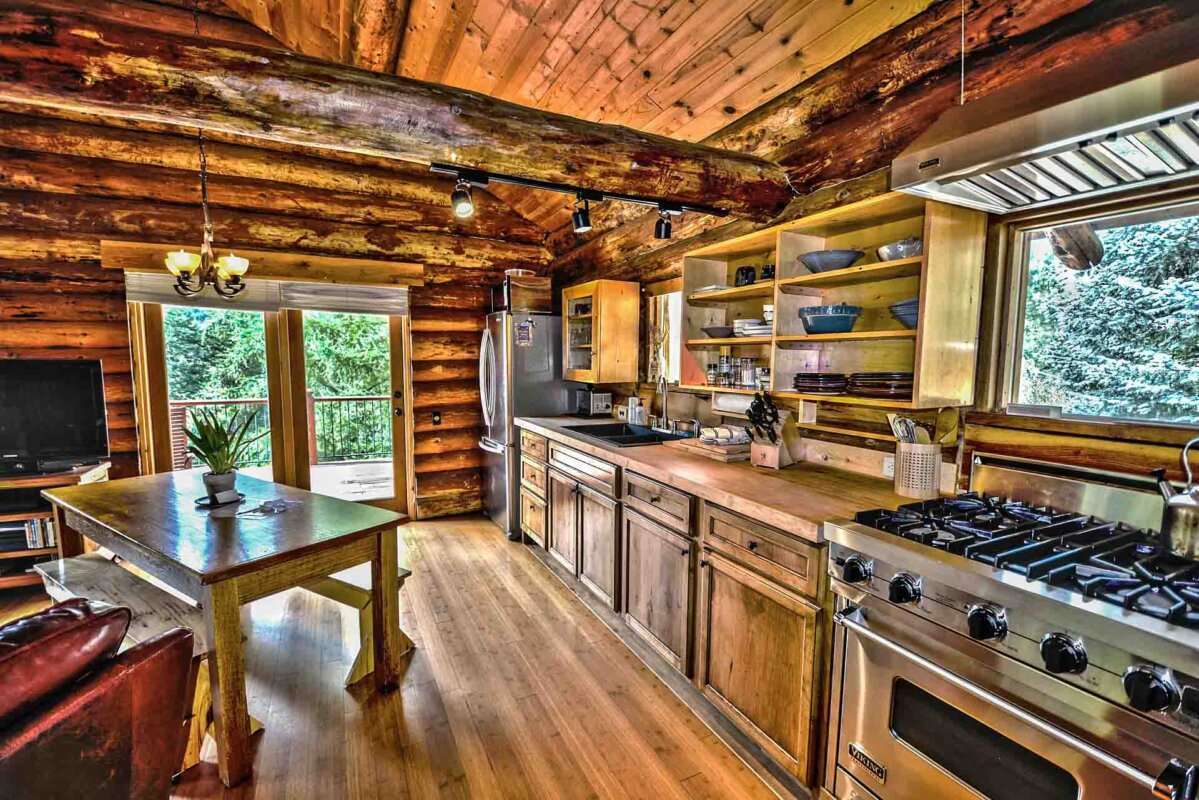 The kitchen in the woods says it all. Beautiful wooden design for your weekend getaway cabin. An antique hanging light on one side and modern spotlights on the other gives a great contrast to the style of architecture.
#17 Wooden Kitchen Design
Is it a room or a kitchen ?!? Maximize your full space and make a great U-Shape Kitchen with a square island. and a tall appliance unit.
Bonus Kitchen Designs
3 more rustic wooden kitchens to make it 20 designs in all, and let's call it a day 🙂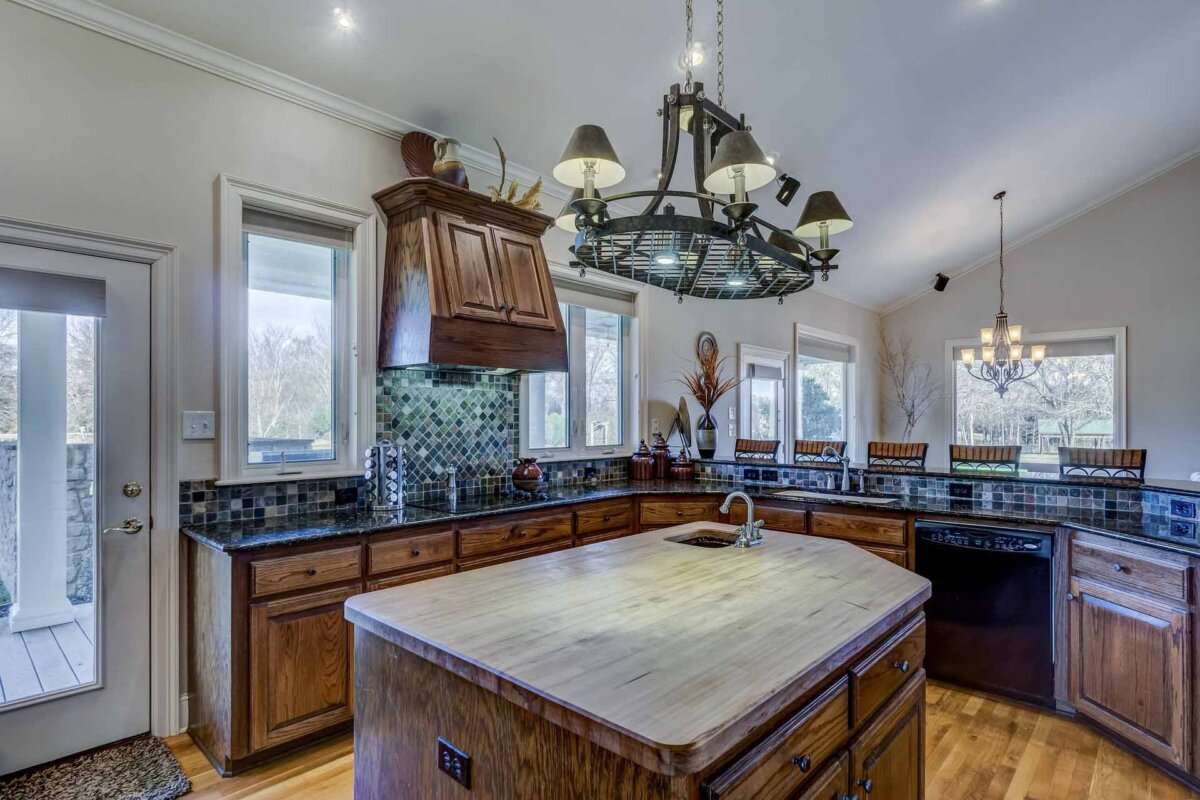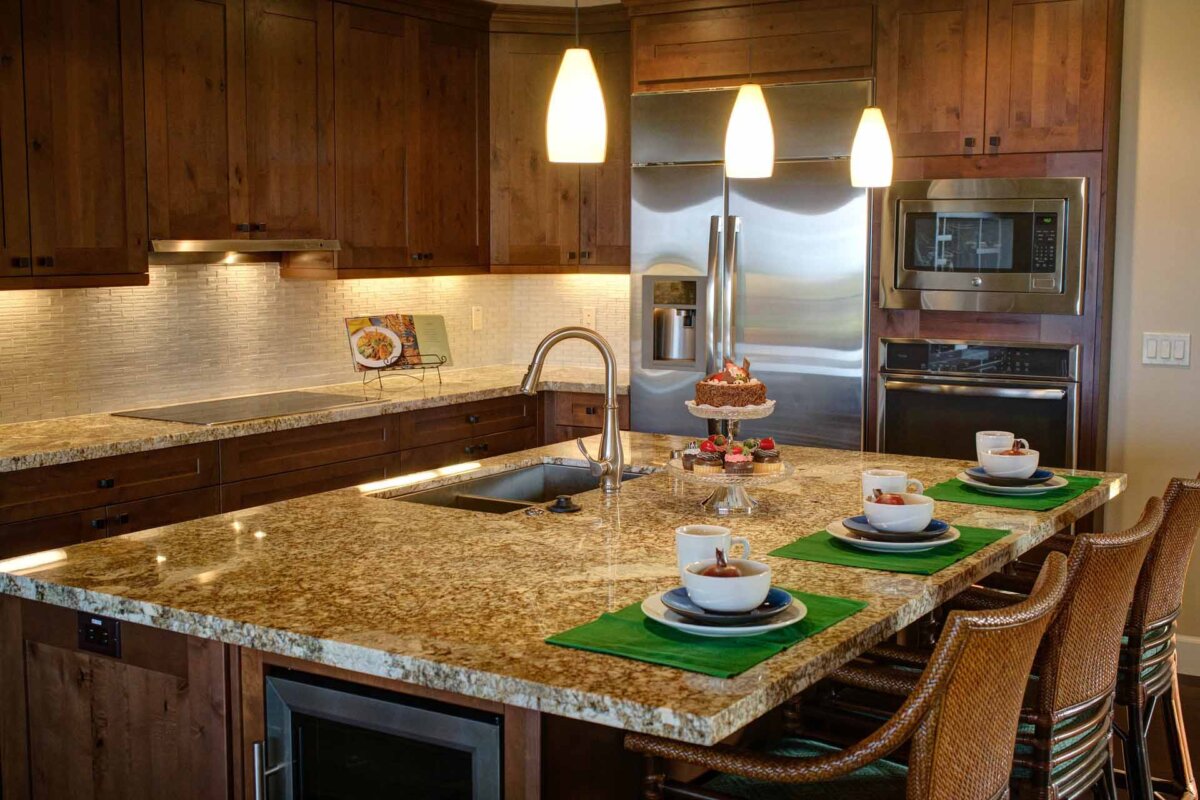 About us,
Aastitva Architects and Visualizers have been working on the amazing quality of architectural animation, designing, rendering, and walk-throughs, providing top-notch services to its clients. Make sure to stay updated on their content on Facebook, Youtube, and Instagram.
Check our Interior Gallery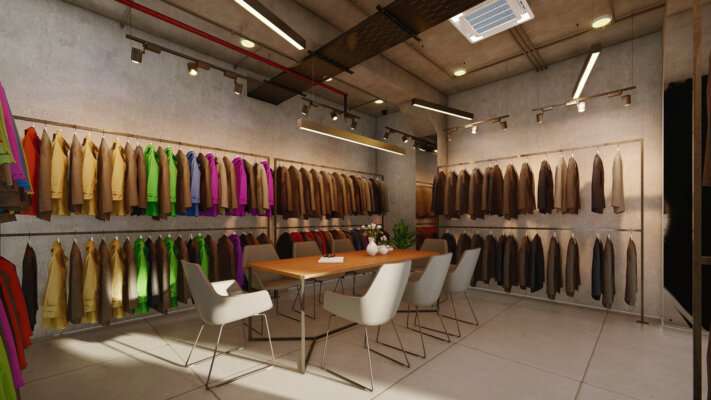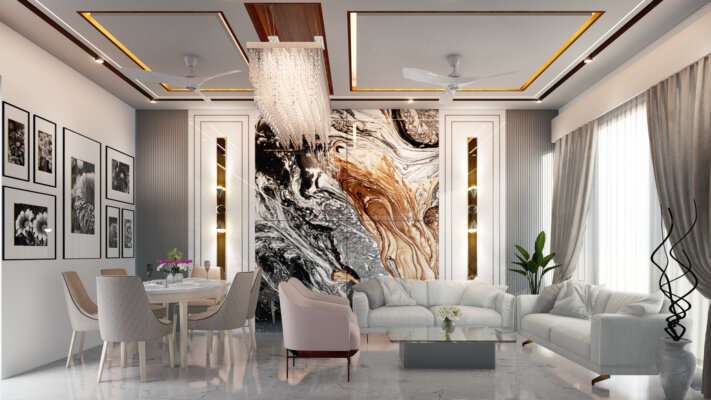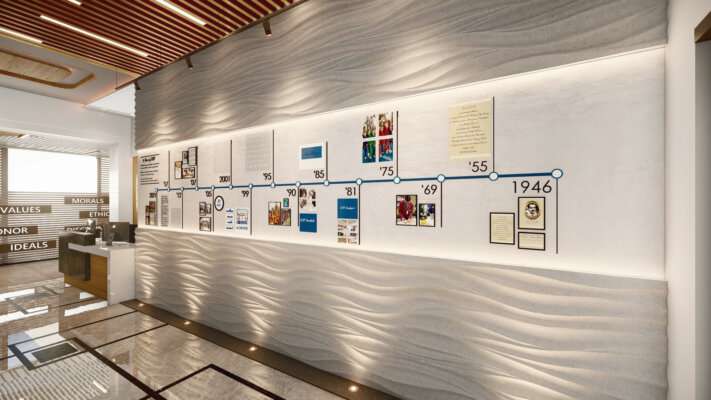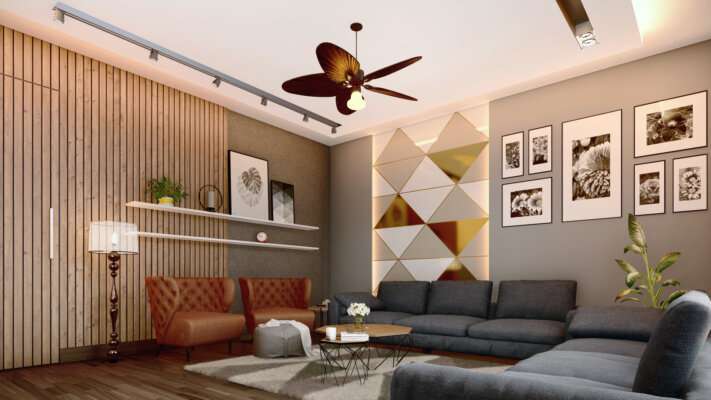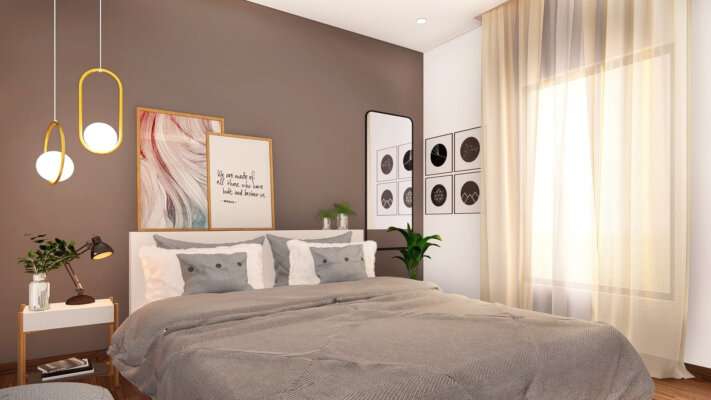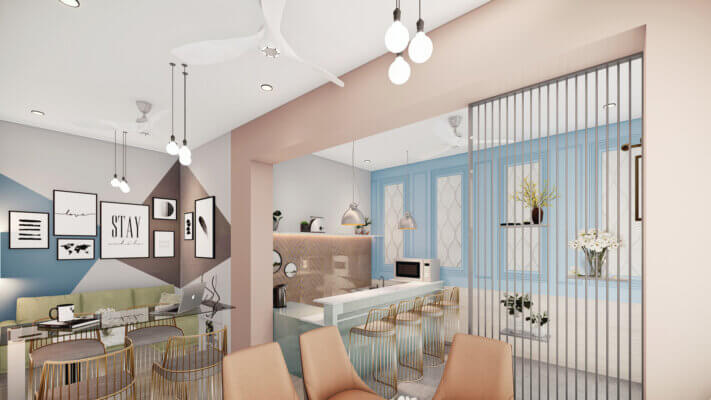 INTERIOR GALLERY
Check our Exterior Gallery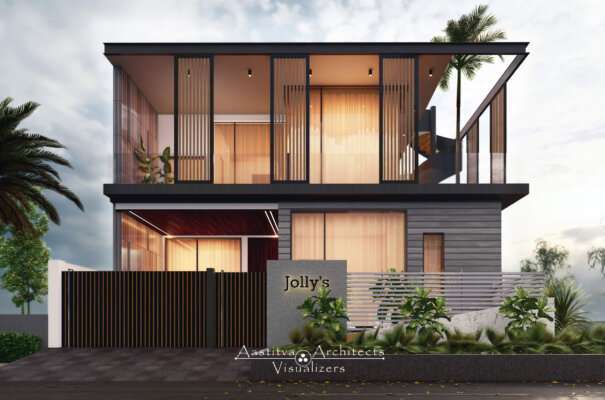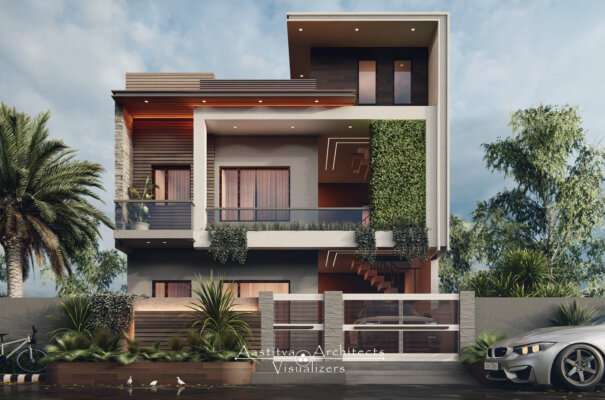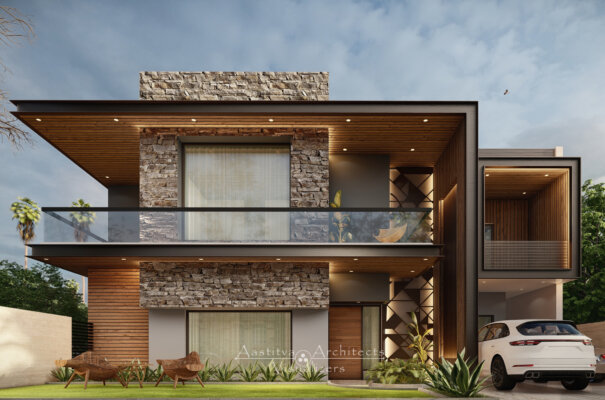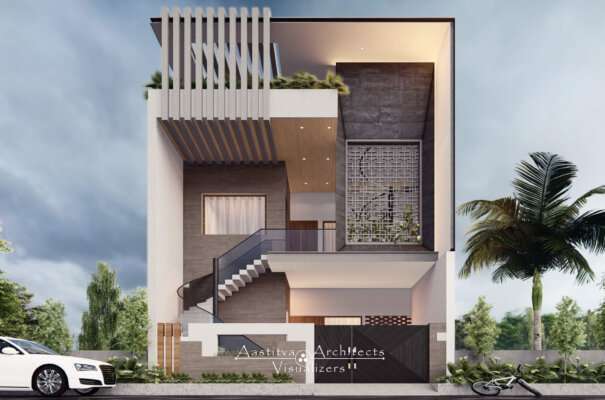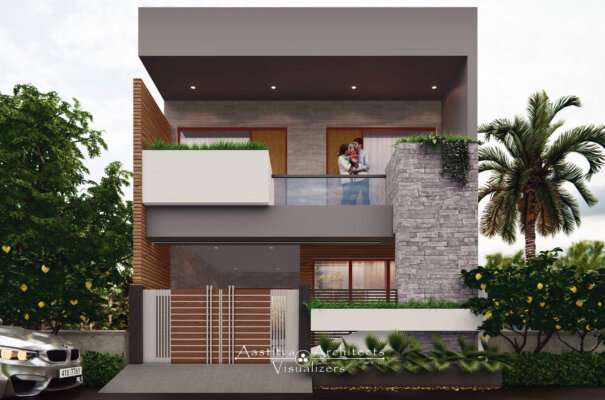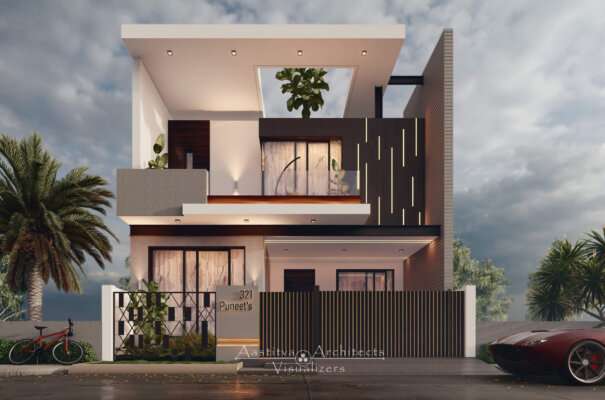 EXTERIOR GALLERY