Bedrooms are an essential part of your home. Your own cozy corner that adds value to your life. This room needs to suit your needs and comfort. Explore the 12 ways to stylize your bedroom.
1. Keep it minimal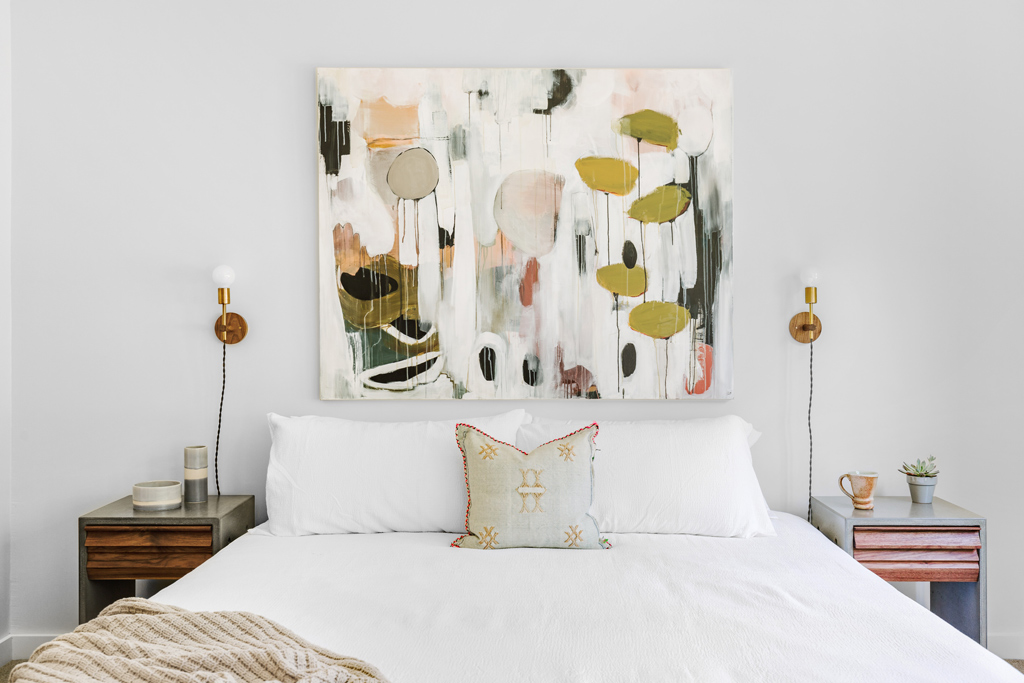 If you happen to love comfort and minimalism, then this type of bedroom style is the one for you. Keep the bedsheet and the pillows white then add a beige comforter with a small pillow matching the comforter. Add minimal lights and minimal side tables. After that add abstract art with basic light colors to finish up the styling. Add some plants and accessories to give the room your personal touch.
2. Decorate with Veil
This style is for the little ones. It has a light-colored color pallet and a tepee on top. Adding the name of your little one and their favorite flowers makes this styling even more personal and fun. Add a lot of pillows with different textures and print with few soft toys and you have a fun and safe space for your little one.
3. Keep it basic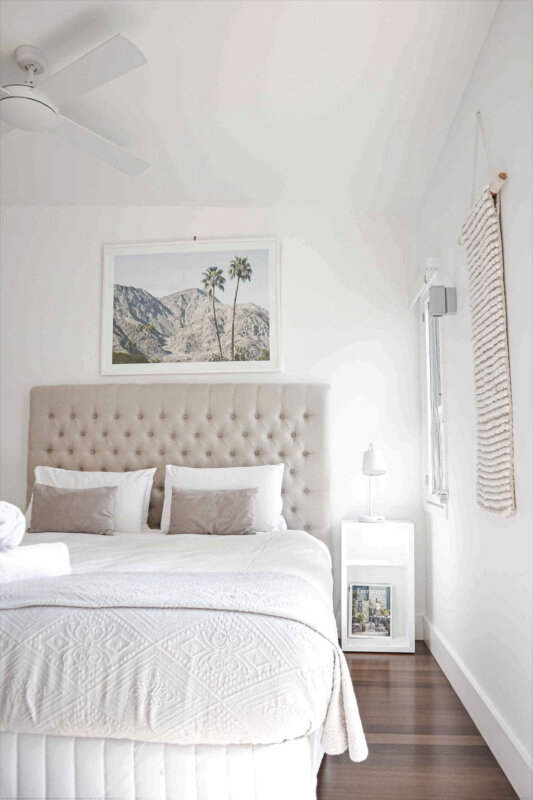 If you want to make your space bigger than it is then start off painting the walls light and add contrasting floors to your room. Also, keep the bedsheets and pillows light-colored and add a textured blanket to the mix. Make the headboard of the bed higher than usual then match the fabric of the headboard with two more pillows. Add minimal lighting, sideboards with a picture of your choice. This will add height and depth to your space without actually doing much.
4. Add colorful Upholstery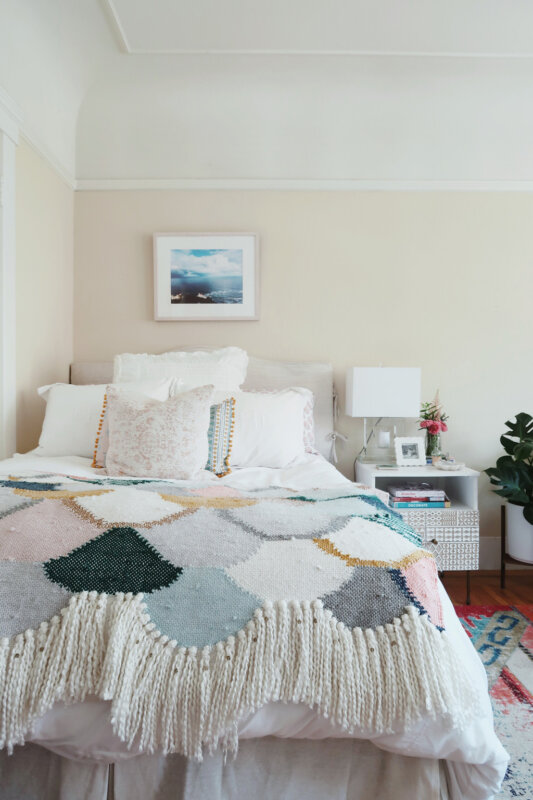 Love color and texture? But don't know how to bring that into your space. Then this style will help you a lot. To save the room from looking overwhelming keep the walls neutral and add wooden floors to make the room cozy. While keeping the bedsheet and pillows white add a colorful rug and a colorful comforter. These two pieces will add a lot of texture and color to space. Add a couple of colored pillows, plants, and your favorite flowers. This will complete your room of color and texture with grace.
5. Try some Raw finishes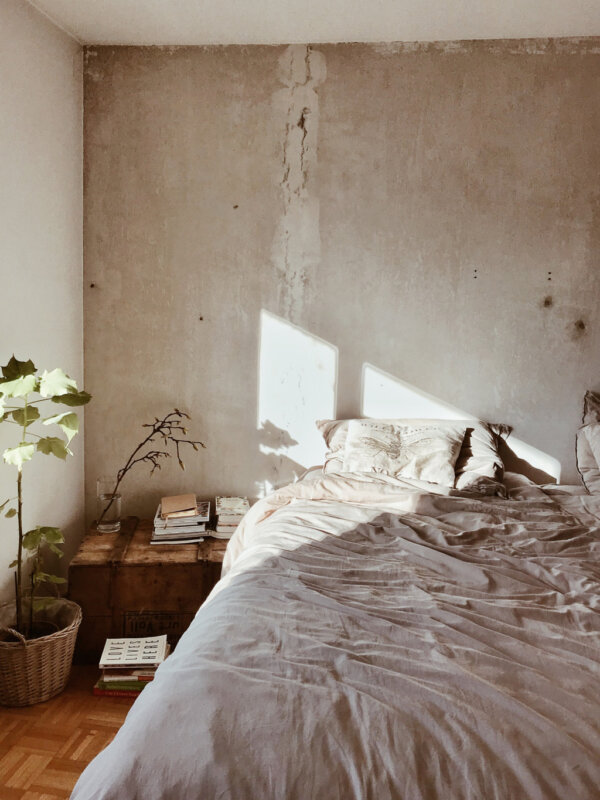 If you embrace raw aesthetics then this style is for your bedroom. To do this right choose the back wall of your bed for the raw aesthetics. Paint the rest of the off-white and clean the back wall of the room with suitable cleaning agents. Use the existing trunk as a sideboard and add some plants and your favorite accessories. For pillows and bedsheets go for off-white color with a bit of texture. With this, your room with raw aesthetics will be ready
6. Add modern Furniture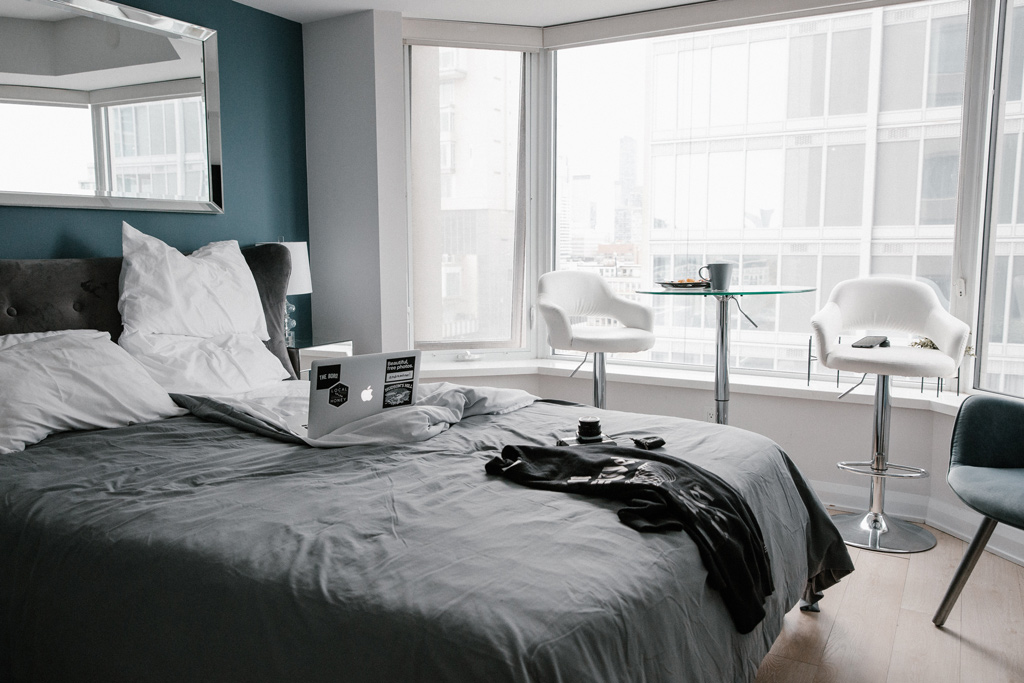 This modern style room is filled with light and it uses the extra space for a little area for coffee or work. To achieve the look, add blue grey paint to the main wall and add white to the rest of the walls with light-colored floors. Add contrast with pillows and the bedsheet. Go for a dark headboard with two coffee chairs and a small table to complete the look.
7. Stylize with Boho Decor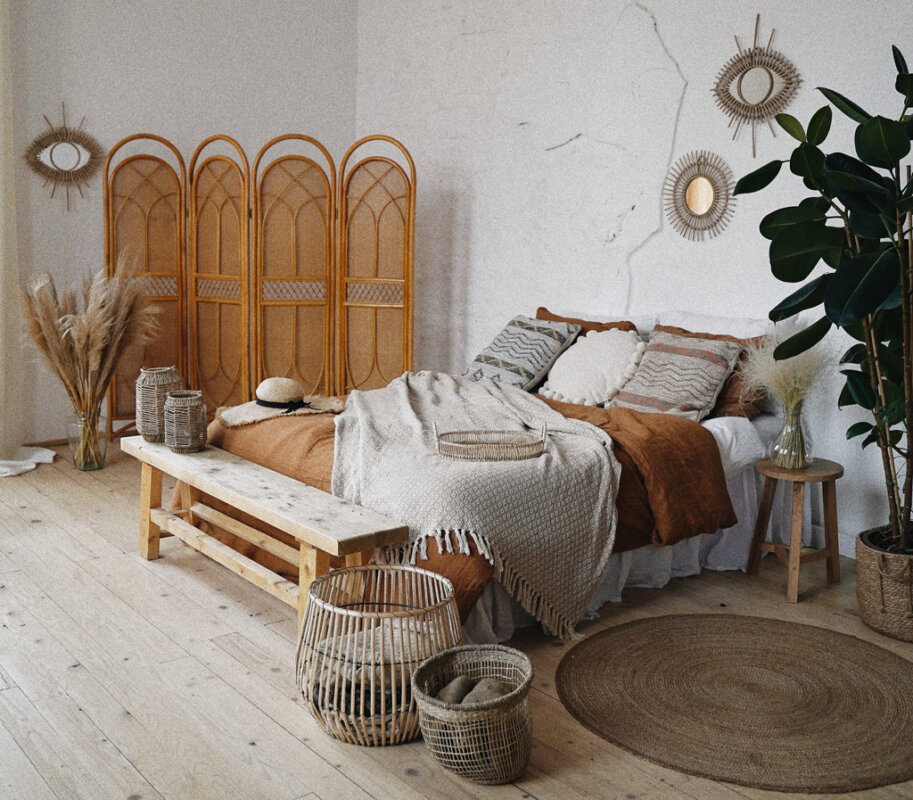 This style is for boho style lovers. This has a lot of texture and character. The style uses different materials in their true form. Add jute, bamboo, and wood. Different shaped containers help. Also, use rope and different sized plants. Reflect your choices in bedsheets, pillows, and the comforter. Keep the walls minimal and floors light to complete the style.
8. Decorate with Minimal Finishes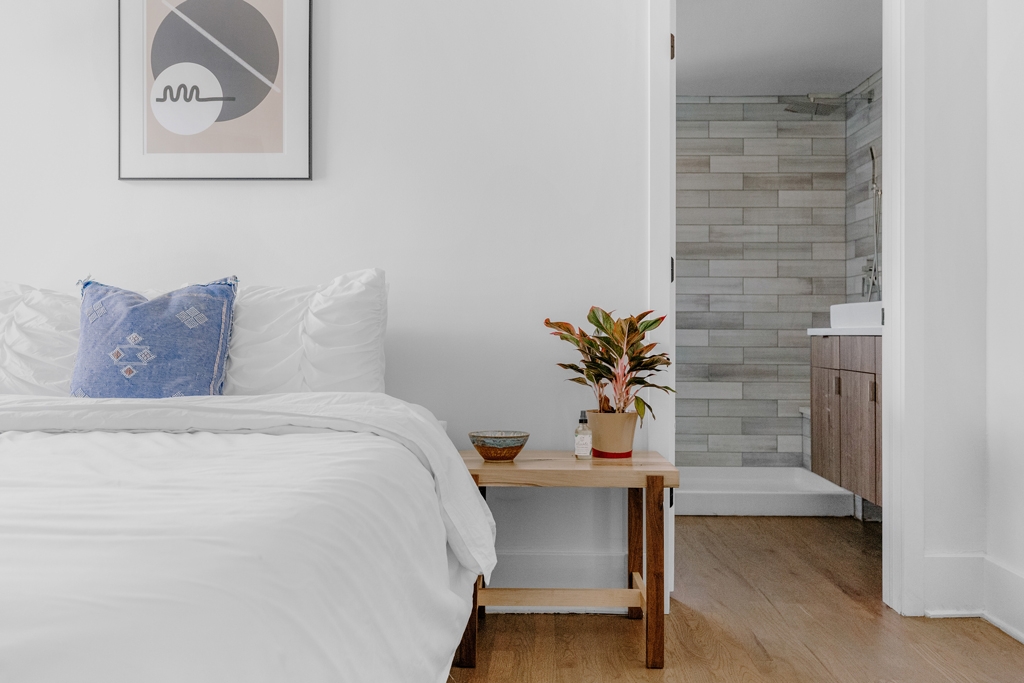 A clean, minimal, and modern look works for everyone. The key to this style is getting more from less. Keep the floors light and add a lot of white through walls, bed sheets, and pillows. For the side tables go with no storage this will save your drawers from becoming clunky. Add your favorite-colored pillow and a minimal art piece to complete the look.
9. Hang paintings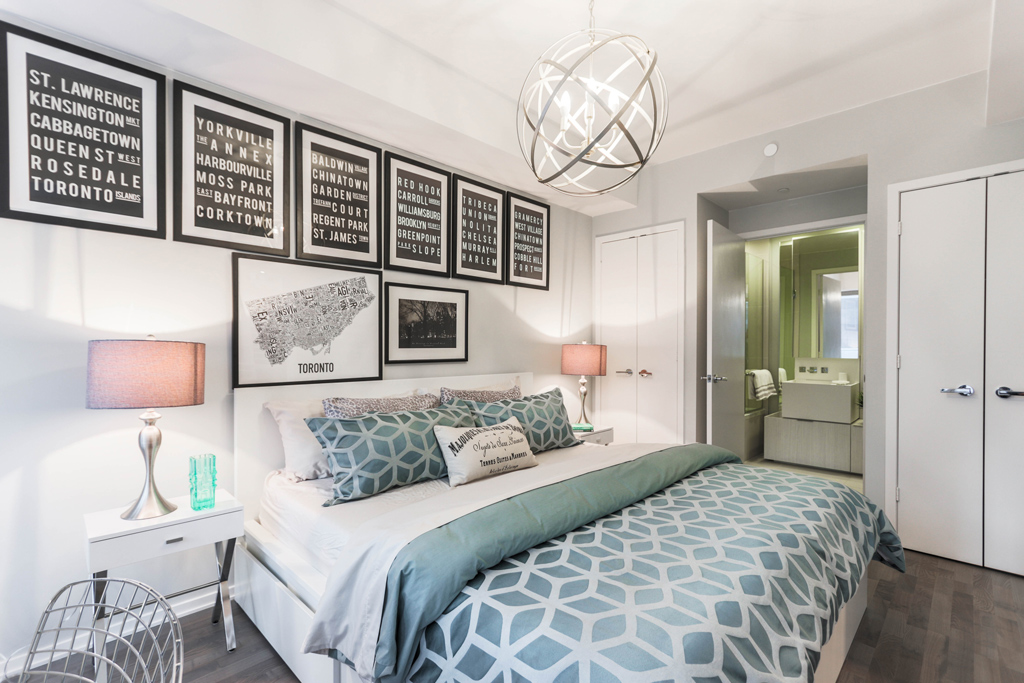 This style is for people who want to showcase their cherished memories through paintings and pictures. Fill up the back wall of your bed with a number of paintings and let it be the dominating feature of the room. Keep the walls white and add color through the comforter and pillows. Finish up with a contrasting wooden floor and modern hanging light.
9. Play with Color and Pattern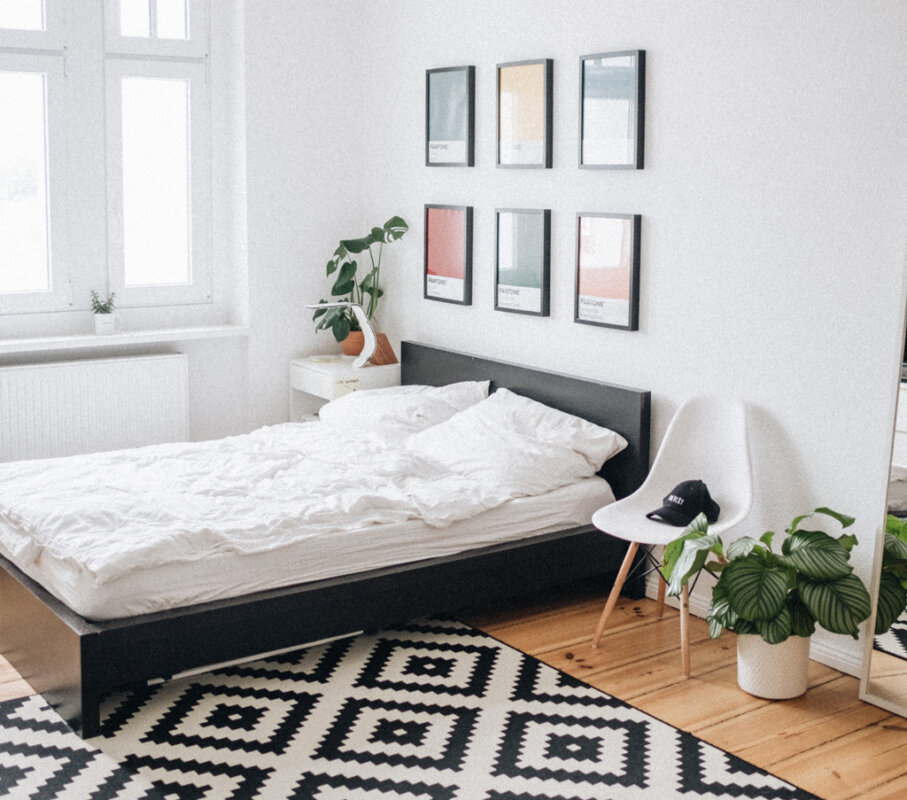 This style packs in elements of modern style with color and pattern.
Add a dark grey bedroom with white bedding and white walls. To add depth add a geometrical carpet on your wooden floor. Add white furniture with few plants and colorful paintings on the back wall to finish up the look.
10. Decorate with Japandi Interiors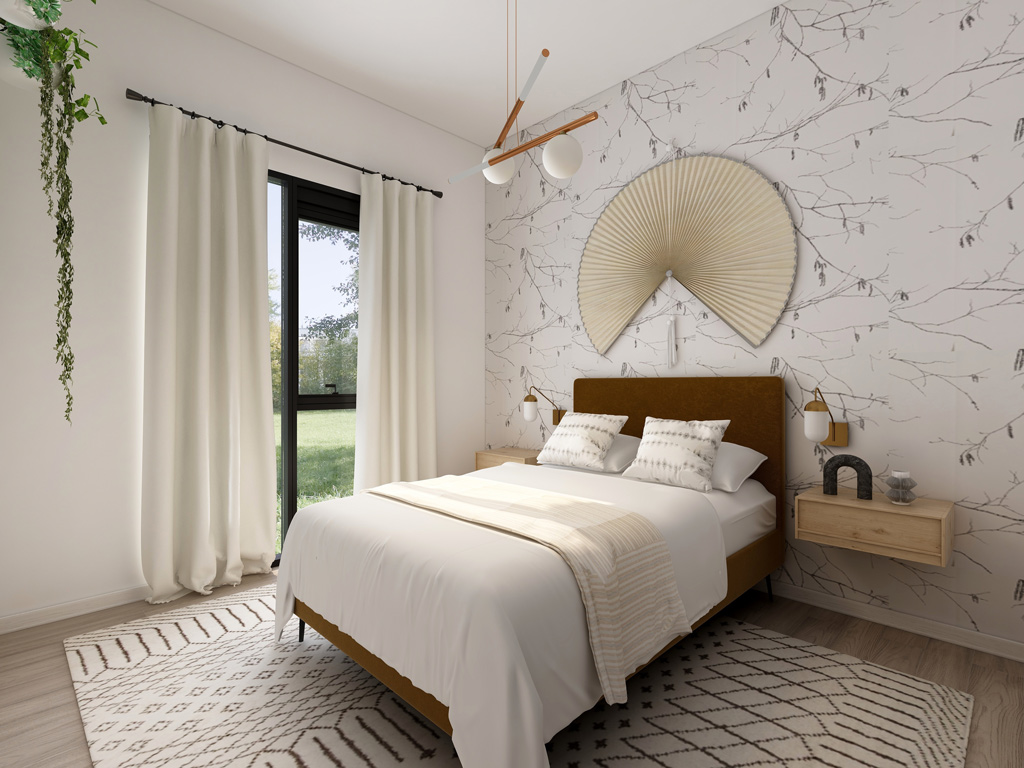 This Japanese-style-inspired bedroom is purposeful and feels modern. The back wall of the bed helps to saves the rooms from becoming underwhelming. Add minimal wallpaper to the back wall with a Japanese-style fan accessory. Try to match the hanging lights with floating sideboards. Finish off with a patterned carpet of the look.
Writing Credits -Manthan Jariwal
About us,
Aastitva Architects and Visualizers have been working on the amazing quality of architectural animation, designing, rendering, and walk-throughs, providing top-notch services to its clients. Make sure to stay updated on their content on Facebook, Youtube, and Instagram.
Check our Interior Gallery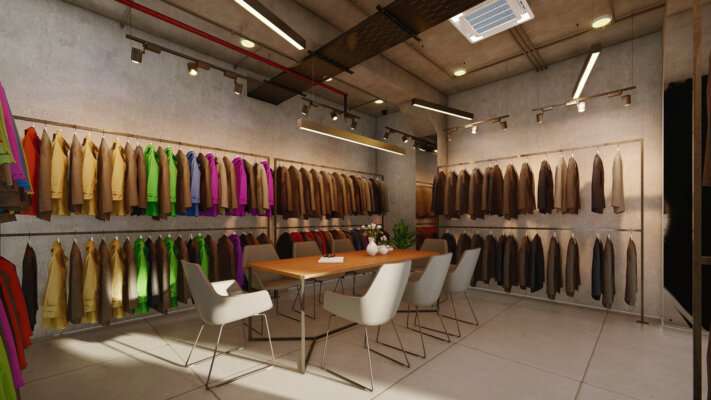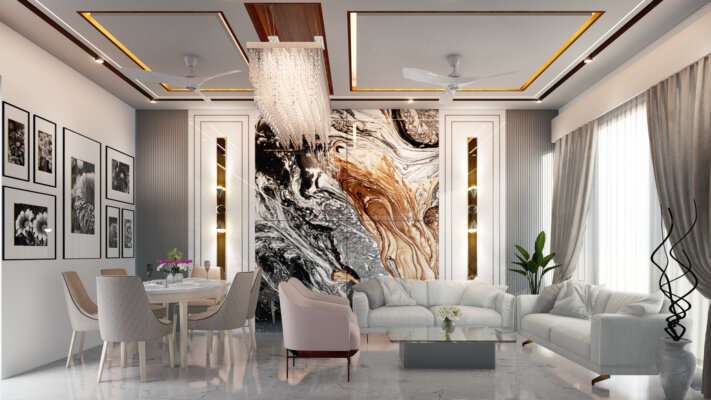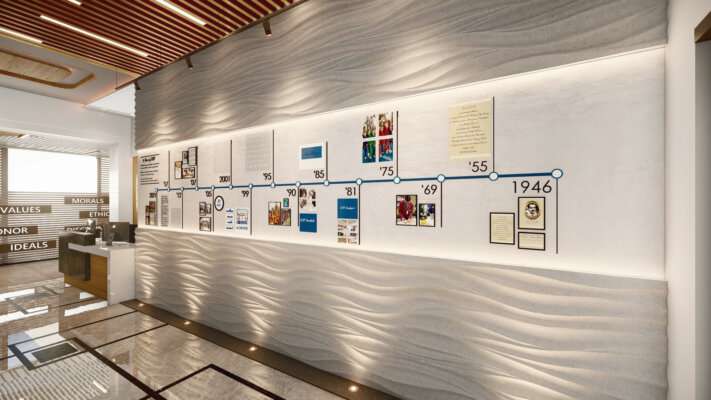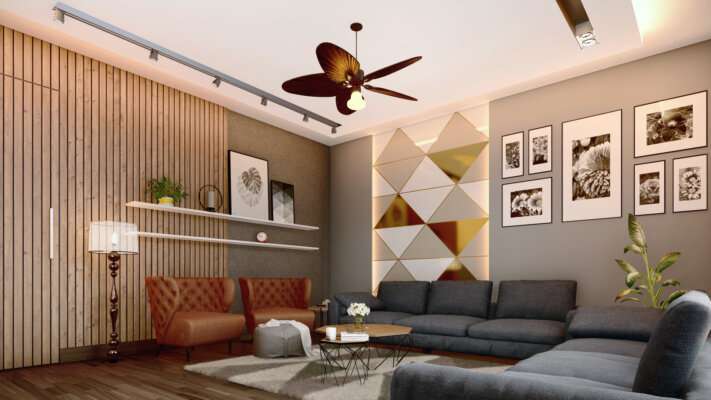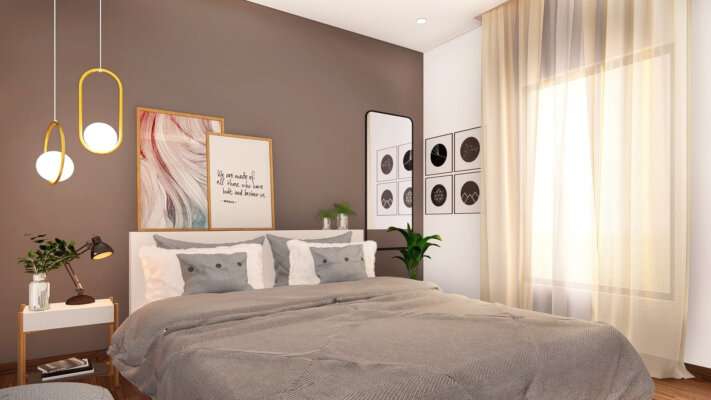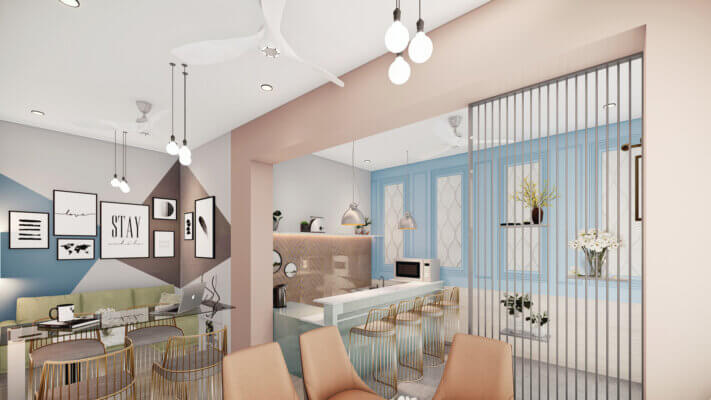 INTERIOR GALLERY
Check our Exterior Gallery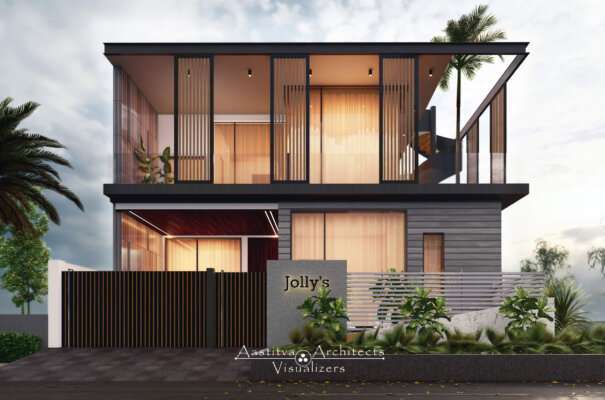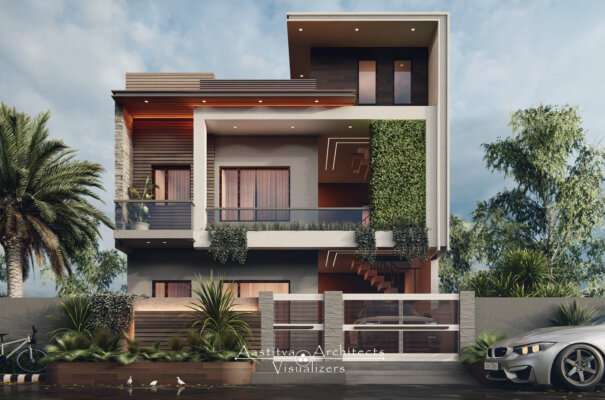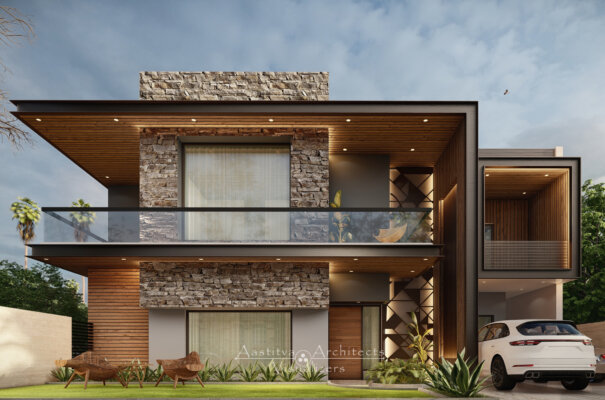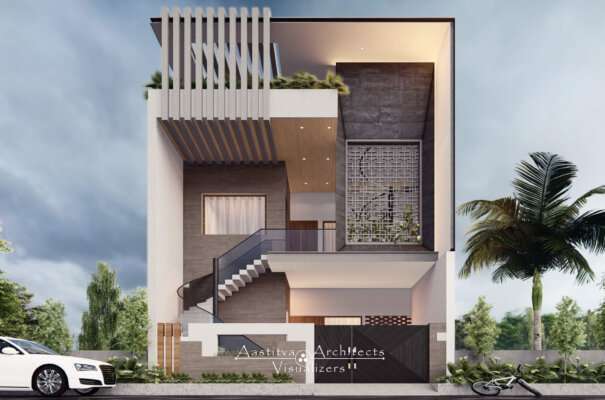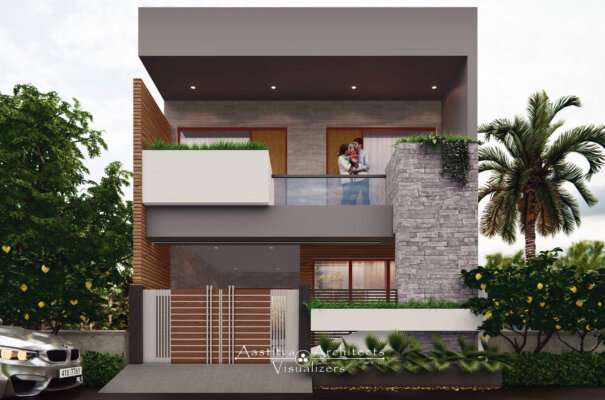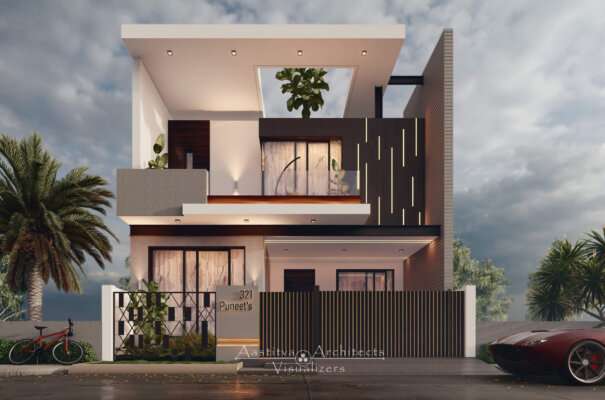 EXTERIOR GALLERY